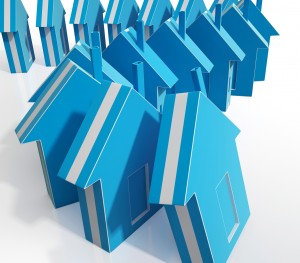 As a concierge service offering relocation services for downsizing seniors, we like to keep our eye on current trends that seem to be driving the future of senior housing. A recent trend we have been noticing is something known as co-housing. This housing model combines the best of communal living with the independence of maintaining one's home. It is a model this is catching on in the U.S.
Gail Bailey is a 63-year-old Florida resident and a big advocate of co-housing. She routinely offers workshops to seniors looking for new living arrangements, specifically those who are not yet in a position where they need around-the-clock assistance or nursing home care. She loves the co-housing idea because it seems to fit her target demographic perfectly.
Brief Explanation of Co-Housing
The co-housing model offers a community living arrangement that consists of multiple housing units within a confined space. Developments usually consist of fewer than 40 or 50 units, including:
Single-family homes

Detached condominiums

Smaller apartment attached to a larger community building
The goal of co-housing is to create a community in which all the residents look out for one another while also building new friendships that will sustain them through their golden years. Creating a sense of community makes it easier for residents to help take care of one another in ways that may delay the need for assisted living or nursing care as long as possible. In many cases, assisted living and nursing care can be avoided altogether.
A Model That Works
Co-housing is a model that seems to work well where ever it has been tried. There are currently more than 150 developments nationwide and an advocacy organization known as the Cohousing Association of the U.S. (Coho/US). According to Coho/US, the typical co-housing community is actively involved, at the resident level, in designing and planning the community throughout its various stages. Residents share common activities and facilities while still maintaining independence in their own homes.
The strength of co-housing, according to Coho/US, is that residents are active participants in managing their neighborhoods. This is especially important for seniors who may otherwise experience a lack of purpose after having to leave the family home in favor of a retirement community or an assisted living facility. Active participation gives the seniors a measure of self-determination and the ability to contribute to something larger than themselves.
The Future of Senior Housing
No one knows for sure if co-housing is the future of senior housing, but there is no reason to believe it could not end up being so. The co-housing model now enjoys plenty of support among senior advocates, local government officials, healthcare agencies, and even seniors themselves. We expect to see the number of communities based on this model grow over the next 5 to 10 years.
At My Divine Concierge, we know from experience how difficult downsizing and relocating can be for seniors. We do everything we can to make the transition as smooth as possible – at least in terms of packing, moving, and unpacking. If a co-housing development enables our clients to live full and productive lives during their golden years, we are all for it. We hope this housing model continues to grow and expand wherever there are seniors who want it.