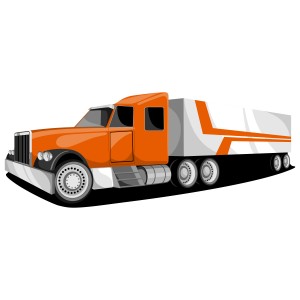 It is probably safe to say that most of us dread the prospect of moving. We may look forward to that new home, especially if starting over in a new community, but the actual process of packing everything up and transporting it is the stuff of nightmares. Those nightmares are even worse when a move is long-distance.
For the purposes of this post, we consider a long-distance move to be anything that is more than an hour or two away. New Yorkers could move to the other side of the state, and that would be considered long-distance. Better yet, we frequently assist older New Yorkers preparing to retire to the Southeast or Southwest. Their moves truly are long-distance.
Are you planning a long-distance move? If so, here are some helpful tips you might put to use:
1. Schedule Early
Whether you are planning to rent a truck, use a self-pack container service, or hire a moving company to do everything for you, schedule as early as humanly possible. Moving and truck rental companies have their slow and busy times throughout the year, a reality that can make it a real hassle to secure your reservations. For example, Labor Day weekend is one of the busiest weekends of the moving year. Mid to late August is not much better.
2. Use Self-Pack Cautiously
A self-pack service is an excellent option for those who want to take their time getting things from the house to a shipping container. Self-pack services also tend to be relatively affordable. However, be careful not to allow this option to lead to procrastination. We have witnessed numerous scenarios where customers have had a storage container delivered with the idea that they will have 7 to 10 days to pack. Unfortunately, they do not begin packing until the ninth day, completely missing the point of using this sort of packing procedure.
3. Check References, Then Check Again
If you do intend to use a moving company, we cannot stress enough the need to check references. Moreover, after you check references, check again. The moving industry is very loosely regulated at an interstate level. Unfortunately, there are a lot of companies advertising themselves as movers who are nothing more than brokers. They utilize local subcontractors who may or may not be reputable.
If you do run into a problem with a mover, you can always file a complaint with the Federal Motor Carrier Safety Administration (FMCSA). You can also look up individual long-distance movers on the FMCSA website. The site lists lots of great information including number of known complaints, known violations, length of time in business, etc. The BBB (Better Business Bureau) is also a great resource for information.
4. Don't Panic
Lastly, a long-distance move differs from a short distance move only in the amount of miles traveled. The moving process is still the same. So do not panic. Take your time to plan the move in the same way you would if you were moving across town. Make a plan capable of keeping everything organized yet flexible enough to be modified when things change. And when moving day does finally arrive, remember that your possessions are just stuff. Everything can be replaced if need be. It is more important that you don't damage personal relationships by creating an environment of chaos, arguing, and bitterness.
My Divine Concierge offers moving assistance for all kinds of moves. We can help you pack up and prepare for a long-distance move, or complete the entire process for a local move. We also specialize in helping seniors make the move from their homes to assisted living. Don't hesitate to contact us for more information.