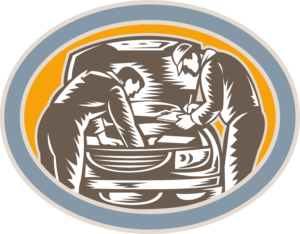 There are just two weeks left in the month when you suddenly realize that your vehicle inspection is set to expire. Worse yet, the next two weeks on your calendar are absolutely full. There is no way you can take the time to get your car down to the local garage for its annual inspection. What do you do? You call My Divine Concierge.
That's right; My Divine Concierge offers concierge services for your car. Not only can we take it in for its annual inspection, but you can also send us to get your vehicle repaired, washed, and detailed. We will handle all of your car-related errands so that you don't have to take time away from work to do so.
New York State Inspection Reminder
As a courtesy to our regular readers, we want to remind you of the importance of the New York State inspection. In the Empire State, all vehicles registered in the state are required to undergo an annual safety inspection. All non-exempt gasoline-powered vehicles manufactured after 1996 (after 1997 for diesel-powered vehicles) must also undergo an annual emissions inspection.
Your car must pass both the safety and emissions inspections in order to receive a valid inspection sticker. Without a valid inspection, you cannot renew your registration or transfer ownership. You might also be subject to a fine and/or parking ticket if you are caught driving without a valid sticker. Also bear in mind that garages approved to conduct New York State inspections must report every inspection conducted to the state DMV. That means the state will know whether your car has passed or not.
For the safety portion of the inspection, the inspector at your local garage will look at a long list of things, including:
brake pads and rotors
steering system
suspension system
tires and wheels
exterior lights
windshield and other glass.
The emissions inspection is a two-part inspection that includes both visual observation and mechanical testing. The visual observation involves an inspection of the gas cap, exhaust system, and your car's catalytic converter. Mechanical testing involves connecting a device to your exhaust system to measure emissions. The goal is to make sure that your vehicle is not unnecessarily contributing to air pollution and/or reducing fuel efficiency.
We offer this information just as a reminder to our readers. Should you use our concierge service to get your car inspected, please bear in mind that we cannot make any repair decisions for you. Our job is simply to make sure your car gets to the shop, gets inspected, and gets back home. If your vehicle requires any repairs in order to pass, you will have to authorize those repairs with the garage.
No More Sitting in the Garage
Most of our clients who send us with their cars for annual inspections do so because they just don't want to spend time sitting in the garage waiting. That's a great reason to let us do it for you. We can take your car to any walk-in inspection station so that you don't have to set up an appointment weeks ahead of time with your local dealer. And even if you do go the dealer route, you can still let us sit in the service department waiting room for you while you do more important things.
Do not let your inspection expire because you don't have time to get your car in. Instead, let My Divine Concierge handle it for you. Our concierge services for cars are affordable, convenient, and something you will not find being offered by many of our competitors.