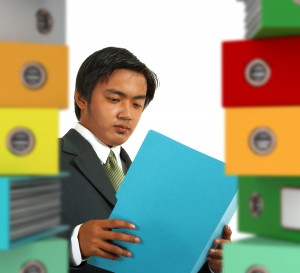 You have worked hard all spring and summer to get your house de-cluttered and organized. With fall just around the corner, you are ready to embrace Halloween, Thanksgiving, and eventually Christmas without fear your guests will find your home uncomfortable. Now though, your house looks rather bare. What do you do? You can add some color and style back into your home without bringing back the clutter.
Often, people confuse decorating with clutter when, in reality, the two are not synonymous. Effective decorating is a matter of having just the right amount of accents that create style and pizzazz without being overwhelming. With the right kind of mindset, you can decorate for every season without drastically increasing the number of things you own. Below we have put together a few tips for fall decorating without clutter; they can be adapted to any season.
Pictures and Wall Hangings
One of our favorite decorating tips is also one of our most efficient: purchase a few inexpensive pictures and wall hangings that you can put up through the end of Thanksgiving. The idea here is to add just a few new items to your collection that will be rotated in and out with the season. The wall hangings that are out of season can be stored flat in a closet until their turns come up. This is an easy way to change the decor in your home inexpensively and without taking up a lot of storage space.
In the Dining Room
A beautiful fall-themed tablecloth draped over the dining room table not only provides decoration, but it is also a reminder of the coming Thanksgiving holiday. It will help create warm feelings of family – especially if you have memories of wonderful meals of holidays past enjoyed around that table.
You can make a lovely fall centerpiece using some leaves and grasses from outdoors, a small basket, and some plastic fruits and vegetables to place in the basket. The centerpiece takes up very little space yet adds a lot of the character to the table. Centerpieces can also be rotated with the seasons just like your wall hangings.
Living/Family Room
The living/family room is a great canvas for lots of different things you might not usually consider decorations. For example, if you have a dark colored quilt that has been in the closet all summer, consider folding it in half and draping it across the back of the sofa. Dark or floral patterned throw pillows also work well as decorations.
Dry and press some leaves that will be spread across the coffee and end tables. Accent with some small sticks or straw. The casual nature of the living/family room allows you to bring many natural elements from outside into your home for decorating purposes.
At the Front Entrance
The front entryway is a wonderful place to decorate, especially if you plan to entertain this fall. The best part is that you can decorate on both sides of the door. A few small pumpkins and some dried corn stalks work well, as do small bundles of straw. Decorating the exterior offers a nice presentation to passersby without adding additional clutter to what may be a small entryway while decorating indoors makes an otherwise bland entryway space more appealing.
The key to decorating without clutter (regardless of the season) is to think small and subtle. It only takes a few accents here or there to add just the right of amount of color and texture that can eliminate the bland look. You do not need a lot of large and cumbersome things that only get in your way.