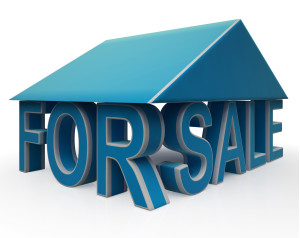 In just a few months, the spring home showing season will commence in the Northeast. That means now is the time to begin getting your home in order if you are planning to put it on the market. Remember that the better your presentation, the more likely it is you will get the offer you are looking for. Presentation is just as important to your sale as it is to a retailer trying to entice customers with inviting displays.
An experienced real estate agent will be able to give you lots of helpful tips to prepare your house for showing. But you still may be a few months away from signing with an agent. In the meantime, we can give you some tips of our own to get you started.
Clean, Clean, Then Clean Again
One of the most important things you can do in preparation for showing your house is to make sure it is spotlessly clean. As any real estate agent will tell you, people imagine themselves living in your home as they walk from room to room. If your home is dirty, they have to imagine themselves living in the same conditions. That is an instant turnoff. A dirty home is the hardest kind of home to sell.
The next couple months are perfect for scouring your home from floor to ceiling. Once it's clean, make a point of going through one or two times per week to keep it that way. Your home will be more attractive to buyers as a result.
Declutter and Reorganize
Clutter and disorganization can be as prohibitive to a good presentation as dirt. So while you are busy vacuuming the carpets and cleaning the windows, take the time to declutter and reorganize. There is no room for clutter anywhere – even in your closets and cupboards. Remember that prospective buyers will be looking at storage for their needs, and clutter only makes closets and cupboards look smaller.
Consider a Fresh Coat of Paint
Few things are as effective as a fresh coat of paint for making a house look new and inviting. If you are going to paint, start in the kitchen and bathrooms first. Real estate agents say kitchens and baths are among the most important for home buyers. Also, be sure to stick with neutral colors that add warmth. Bold and bright colors should be left to accent walls and decorative items.
Spruce up the Exterior
As the weather begins turning nicer, you should turn your attention to the exterior of your home. You know the old adage about making a good first impression? It applies to showing your home. The perception people have when they first pull-up will guide them during their entire visit. Therefore, a meticulously well-kept exterior sets the stage for a positive impression of the interior. Make sure your grass is cut, your shrubs are trimmed, and your yard is free of clutter.
The key to a fast and profitable sale of your home is a good showing. Take the time now to begin getting your home in order if you have any plans to sell the spring. If we can help, My Divine Concierge would be more than happy to assist you in cleaning, organizing, and decluttering.