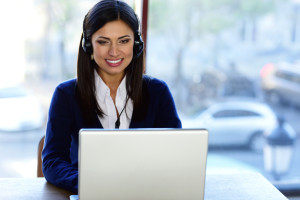 Despite the increasing popularity of personal concierge services in America, what we do remains largely mysterious to a large segment of the population. It's not that we are purposely trying to stay secretive; it is just that the number of people who use our services is relatively small when compared to the population as a whole. This can sometimes lead to misunderstandings when new clients come on board.
In order to avoid some of those misconceptions before they occur, we have put together a list of five things you might not know about your concierge. There are probably more, but these five should avoid most of the misunderstandings that commonly occur between concierge and client.
1. Your Concierge Has a Long Client List
The personal concierge with a small client list is rare indeed. The fact is, most people do not need a concierge 24 hours a day, seven days a week. Unless you are a business executive in need of a dedicated personal assistant who can always be by your side, you will be sharing the services of your concierge with dozens of other clients. That means you might not be able to secure the time slot you really want. You might have to wait during particularly busy times.
2. Your Concierge Is Not a Magician
Those of us in the personal concierge business take great pride in our ability to get things done when others seem to fail. We develop numerous contacts and relationships that enable us to do some pretty amazing things. But the truth is, we cannot do everything. A personal concierge is not a magician, he or she is a human being with limits and both moral and ethical responsibilities. We do what we can. If we cannot do something, we can probably find someone who can.
3. Your Concierge Is Looking Out for Your Interests
Being a personal concierge means being employed as a person whose job is to take care of the needs of others. Yes, there are bad apples in every industry. But for the most part, your personal concierge is genuinely looking out for your interests. We do everything we can to treat your property with respect and not to waste your time. We protect your personal information whenever you trust us with it. In short, we cannot risk alienating you without damaging our businesses.
4. Your Concierge Wants to Get to Know You
As a new personal concierge client, you may be a bit uncomfortable about answering some of the questions you are asked. Rest assured your concierge is not purposely trying to pry or get too personal. Rather, he or she just wants to get to know you a little better to provide appropriate service. Your personal concierge is your personal assistant of sorts, so that person needs to know how you think in order to make sure you are happy.
5. No Job Is Too Small or Big
There is a common misconception out there that personal concierge service is only for the wealthy or those who have really big jobs that need completion. In reality, personal concierge service is a great option for anyone. No job is too big or small, within reason. The only caveat in this regard is that some concierge services specialize in specific kinds of tasks at the expense of others.
A personal concierge can be a wonderful asset for anyone who needs a little help. Now that you know more about what makes us tick, we can hopefully provide you with the kind of service you are looking for.