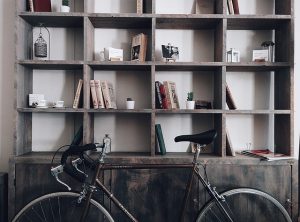 A big issue for downsizing homeowners is that of storage. By the very definition of what they are doing, they will have less living space in their new home as compared to the home being left behind. The impetus behind downsizing is the fact that homeowners no longer need so much space after having raised their children. But not needing space for children does not address the possessions accumulated over the years. Thank goodness for storage.
As a personal concierge service, we help people in the process of downsizing to smaller homes. Experience has taught us that many of the possessions found in the larger home will be given away, sold, or discarded. However, there will be some possessions homeowners want to keep even though they may not have sufficient space in their new homes. The solution is fairly simple: make use of separate storage.
By 'separate storage' we mean storage space that is not part of the homeowner's living space. There are quite a few options to choose from.
On-Site Storage Rooms
Homeowners downsizing to apartments or condominium flats may find that their buildings offer on-site storage rooms. The storage rooms are often found in the basement. Each resident is allotted a certain amount of secured space in a much larger common area. Spaces are kept secure by way of padlocks or integrated door locks.
Off-Site Self-Storage
A more popular option for downsizing homeowners is off-site self-storage space. Across the greater New York area there are storage companies offering spaces in a variety of size options. The trick with self-storage is choosing the right provider.
Ideally, the downsizing homeowner would want a storage facility that is kept secure and monitored 24 hours a day. Storage spaces would be secured by heavy-duty doors; they would be completely weatherproofed, and climate-controlled as well. Even with all these features, off-site self-storage space is very affordable.
Community Spaces
We have worked with clients who have downsized to planned communities where residents have separate apartments contained within a much larger complex. Some of those clients have solved their storage problems by loaning their possessions to the community for general use. The possessions are stored in community spaces when not in use. Lending books to a community reading library is just one example.
Family Members' Homes
Another popular option for separate storage is the homes of family members. Children will often agree to take important items considered family heirlooms. Grandchildren may also be willing to store some things as well. An added benefit to this solution is that children and grandchildren can keep items safe until the homeowners eventually pass on. This can eliminate some of the worry that goes with storing possessions outside of the home.
Second Homes
Finally, some of our clients downsize their New York homes because they have second homes in warm weather locations. Those second homes are perfect candidates for some of the possessions that will not fit in the new home in New York. An added benefit is that the homeowners get to take some of the most cherished possessions with them, giving them that personal connection regardless of which home they happen to be staying in at any given time.
We have barely scratched the surface for separate storage for downsizing homeowners. There are certainly other creative solutions to the problem. The lesson to be learned is this: there are some possessions that homeowners want to keep even though downsizing means they do not have adequate storage space in their new homes. Separate storage has to be found. At My Divine Concierge, we can help.