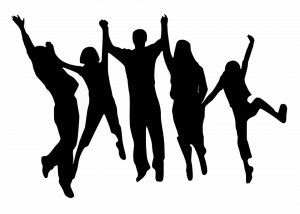 Summer season is also family reunion season. During the summer, people take their work vacations, the kids have time off from school, and traveling is just so much easier without having to worry about weather. So this year, just like in years past, you're going to get together with family members from the farthest reaches of America for an annual reunion that will include plenty of photographs, old family stories, laughs, and tears.
Perhaps you are the organizer of this year's family reunion. If so, we can help. You can hire My Divine Concierge as your event planner/organizer. In the absence of that, we have put together a list of helpful tips. Whatever you do, just remember this: your family reunion can never be perfect. Do not stress yourself out trying to make it so.
Start with a Basic Plan
Every successful family union starts with a basic plan. We use the term 'basic' here for a very good reason. You do not need to plan every single detail from the moment people arrive until the event concludes. You do need a basic framework though, a framework that covers the following:
Date, time, and venue
How food will be provided
Accommodations for out-of-town guests
Organized activities to take place during the reunion.
Ask Others to Help
The family reunion can be an overwhelming experience as the number of guests attending increases. Don't take the entire responsibility for the event on your own shoulders. Instead, ask other family members to take charge of certain areas. You might ask one to coordinate with the caterer and another to handle securing and coordinating the venue.
If you ask for help but no one volunteers, keep everything as small-scale as possible. Do not make yourself miserable to the extent that you cannot enjoy the reunion. You and your family can meet at a local park and have nothing more than a cookout if you can't get help organizing a more involved reunion.
Create Backup Plans
When family reunions don't work out, it's usually because something went wrong and no backup plans were in place. Your basic plan should include fall backs to account for things like weather, travel delays, etc. But be careful that your backup plans are not more complex than your basic plan.
Start by Sharing Memories
Let's say your family reunion isn't scheduled until August. You have 8 to 10 weeks to anticipate. Why not begin circulating family memories among your cousins, aunts and uncles, grandparents, siblings, etc. You can even ask other family members to share their most fond stories. Getting the memories going now via social media or e-mail will get family thinking in that direction. They will start looking forward to the event as the day draws ever closer.
Enjoy Yourself
Lastly, take a step back and enjoy yourself. The purpose of the family reunion is not to hold the event merely for the event's sake. It is to get together with family members and enjoy their company. So commit to doing so. Don't let any detail get in the way of spending quality time with family members. If something gets in the way, let go.
Again, My Divine Concierge is here to help if you need a hand. We can be your complete event planner or just help out with certain tasks. It is up to you.