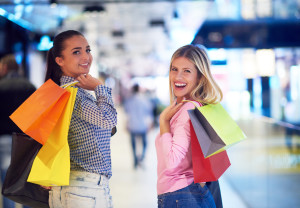 Physical mobility is something that most of us take for granted until we experience something that limits it. Whether age, disease, injury or any other factor, experiencing a mobility-limiting circumstance affects so many areas of life. Consider the simple act of shopping. A person with limited mobility can find this once-easy task nearly impossible. It is the primary reason we offer shopping services to seniors and others in need.
Being able to call a personal concierge to send him or her to the grocery store can make all the difference in the world. The concierge gives someone with limited mobility access to the local pharmacy where prescriptions are filled, or something as simple as a gallon of milk or a loaf of bread. We know firsthand how important such things are to people – especially those who have always been mobile prior to their current circumstances.
Mobility Issues in the U.S.
It is surprising to see the data pertaining to the number of American adults dealing with mobility issues. According to the Centers for Disease Control and Prevention (CDC), there are more than 17 million American adults who find it extremely challenging or nearly impossible to walk just a quarter-mile. That amounts to 7.3% of the adult population.
Some 35 million American adults suffer from some sort of functional disability that limits their mobility. That is an astounding 15% of the population. Even more surprising is the fact that almost 33% of American adults suffer some limitations relating to complex activity.
It is clear from the data that the lack of mobility is a profound problem in this country. The data notwithstanding, you and I can observe the phenomenon ourselves simply by stepping back and taking a look around us. How often do we see people driving scooters or riding in wheelchairs? How often do we see seniors trying to make their way through a crowded store using a walker?
Disabilities and limited mobility can make shopping a nightmare. It can take all the strength a person has just to go to the market to pick up a few things. And if strength and mobility are limited such that an individual can only deal with one day's shopping at a time, the process must be repeated every day just to keep up.
Let Someone Else Do It
We offer a lot of different concierge services to seniors throughout the New York area. For our money, nothing is quite as satisfying as helping a client with the simple act of shopping. Just being able to provide basic necessities with a quick trip to the market is life-changing for so many people. Being able to go above and beyond basic necessities is a bonus.
If you find the simple act of shopping extremely challenging due to your age, an accident or injury, or progressive diseases such as Alzheimer's or Parkinson's, we would like the opportunity to help. We can take care of all your errands while you enjoy the safety and comfort of your home. Send us to the grocery store for a week's worth of groceries; let us go to the pharmacy to pick up your prescription;
leave running to and from the cleaners to us.
None of us can do much about the fact that we all age. The aging process is such that most people will lose at least some of our good health and function. Thank goodness for concierge services like ours to provide valuable services to those in need. When your needs include the simple act of shopping, we are more than happy to help.