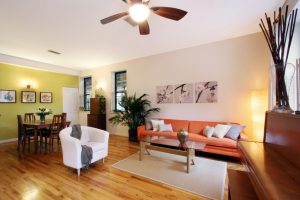 We recently posted a two-part series detailing some of the secrets of successful home stagers. By the way, My Divine Concierge offers home staging services to sellers. Contact us for more information if you are interested.
At any rate, we want to follow up those previous two posts with one more on the topic. In this post, we will cover reasons we believe staging your home is worth it from a financial perspective. We certainly understand that some sellers prefer not to spend the money under the assumption they can successfully stage their own homes. But we also know that professional staging can yield much better results.
A Third Person Perspective
Any successful real estate agent will tell you that clients wandering through an open house will try to imagine themselves living in that house as they move from room to room. That's why they talk about furniture placement, which family members will occupy which bedrooms, and other similar things.
Sellers can certainly stage their homes themselves. The problem is, emotional attachments prevent them from seeing their homes through the eyes of prospective buyers who will inevitably attempt to imagine living there during the walk-through. A professional stager does not have that emotional attachment. He or she offers a fresh, third person perspective that really makes a difference for staging.
A professional will be able to look at certain items in the home and instantly know that potential buyers might be turned off by them. Those items will need to be stored away. By the same token, a professional might recognize other items that would appeal to buyers even though homeowners are not so fond of them. Those items can be used for staging purposes.
Knowledge of Color and Texture
Both color and texture play a crucial role in a buyer's perception of a given property. Professionals with plenty of staging experience have knowledge of color and texture, and how they work together to create either a positive or negative perception. Homeowners may not possess that knowledge.
Knowing the relationship between color and texture in creating visual perception explains why home stagers suggest a fresh coat of paint here, a few new plants there, and new drapes and accents. All these things work together to create a positive environment with a good vibe.
Knowledge of Spatial Relationships
Have you ever noticed that real estate agents frequently talk about making space look bigger than it actually is? That's because buyers, whether they know it or not, would rather purchase too much space than settle for less only to find out there is not room for all their possessions. Creating the illusion of larger spaces somewhat alleviates the fear of buying something too small. A professional stager knows and understands this.
Less Stress and Anxiety
The final thing to consider about professional home staging actually has nothing to do with the staging process itself. It has everything to do with reducing the stress experienced by sellers. And trust us when we say there is plenty of anxiety in selling a house.
Keep in mind that anxious sellers are more likely to accept offers that are really not in their best interests. We have seen numerous occasions where sellers accept far less than they should for the properties just because they are tired of listing and showing.
Having a home professionally staged creates a certain level of confidence in the minds of sellers. They are less likely to be anxious and, as a result, more likely hold out for the kind of deal that suits them. This could ultimately mean more money and fewer contingencies.
Having your home professionally staged prior to sale is a wise move. If you're planning to sell this year, we invite you to contact My Divine Concierge for effective and affordable staging services.