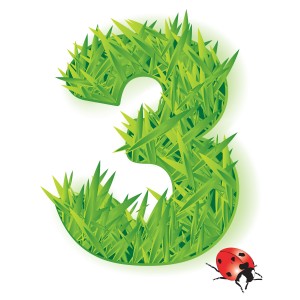 Ever since the late 1990s, the personal concierge business has been steadily growing in the United States. What used to be the domain of wealthy business executives is now something that is accessible to just about every American. It is no wonder that personal concierge services are thriving in 2015. My Divine Concierge is fortunate to be part of this incredible industry.
Some concierge services consist of just one individual working as a sole proprietor under his or her name. Others are small businesses with multiple employees all working together as a team. And, of course, there are concierge services specializing in just one or two things. There is enough room for everyone in today's market.
So, why is the concierge business doing so well these days? There are three primary factors driving the industry:
1. Busy Schedules
The digital age was supposed to give us more leisure time by making time-consuming tasks a lot easier to handle. Instead, the exact opposite has happened. Digital technology has made us more efficient in some areas, yet it has given us more time to devote to other things that have nothing to do with leisure. We are more harried today than we have ever been, reaping the results of busy schedules that interfere with essential things such as organization and planning.
The prevalence of the busy schedule may be worse in the American home than the average business. Couples are spending so much time running here and there that they have little time left to devote to their household responsibilities. A personal concierge is the perfect solution to that problem.
2. An Aging Population
The largest sub-group of personal concierge customers are seniors over the age of 65. In fact, concierge services for seniors are among the fastest growing in the industry. This makes perfect sense given the fact that we have just begun the era of baby boom retirements. The fact is, the U.S. population is aging rapidly. There are now some 48 million seniors age 65 or older, many of them willing to utilize concierge services to make their retirement years more enjoyable.
The key to serving seniors as a personal concierge is to understand their needs. Nearly all of them would prefer to live independently for as long as possible, yet many need help to make that happen. The personal concierge can provide that help by running errands, doing household chores, providing transportation and so forth.
3. Lack of Interest, Skills
Lastly, it is becoming increasingly more common for Americans to lack either the skills or interest to handle certain kinds of tasks. For example, you might be surprised to discover how many people have trouble organizing their homes because they have never been taught how to do so. There are plenty of business owners who do an excellent job servicing their customers yet cannot seem to get a handle on their offices. Once again, a personal concierge is the perfect solution.
A personal concierge has both the skill and interest to handle the tasks clients cannot make the time for. At home, having a concierge is like having an extra family member whose greatest joy in life is to help wherever possible. In the office, a concierge is part personal assistant and part business manager.
My Divine Concierge is available to help both residential and business clients with a long list of tasks. We are experts in organization, project completion, cleaning and storage, and so much more. We also place a special emphasis on senior concierge services including packing and moving, decluttering, and hoarding resolution. Contact us for more information.