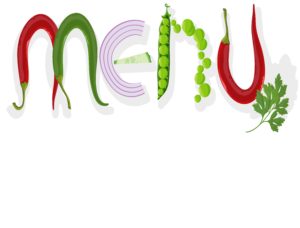 As a senior no longer cooking for your entire family every evening, how do you go about deciding what you're going to eat? Do you plan every detail about all three meals of the day, or do you tend to 'wing it' from one day to the next? If you are in the 'wing it' camp, we would like to suggest that you perhaps consider embracing the idea of planning your menu ahead of time.
You can plan just a dinner menu for 7 to 10 days in advance, or you could create a menu for breakfast, lunch, and dinner. Whatever works for you. The point is that planning your menu has some very definite advantages that can lead to less stress, money saved, and improved nutrition.
Here are four very good reasons seniors should embrace menu planning:
1. Planning Saves Money
Planning 7 to 10 days' worth of menus prior to going grocery shopping will save you money by enabling you to create a shopping list consisting only of those items you need to complete your menu. Studies have shown that shopping with a list helps people avoid buying unnecessary items or spending money on impulse purchases.
When you don't plan menus, grocery shopping becomes an exercise of purchasing whatever catches your eye as you walk down the aisle. You very well may consume most of what you purchase, but there will likely be other items that end up occupying long-term space in the pantry.
2. Planning Relieves Shopping Stress
Whether you do your own grocery shopping or let My Divine Concierge do it for you, shopping can be a stressful experience if you don't know what you need when you arrive at the store. This is especially true for seniors on limited budgets. Because they have no plan, they can't decide what to buy, leaving them wandering up and down the aisles struggling to make decisions that should be relatively easy.
3. Planning Improves Nutrition
One of the worst things you can do in relation to nutrition is randomly make food choices as you go. When we fail to plan menus, we tend to choose our meals according to whatever is most convenient at the time. And, unfortunately, that usually leads to eating unhealthy food rather than making an effort to prepare nutritionally balanced meals.
Good nutrition is important for everyone, but especially for seniors. It is not achieved by accident or random circumstance. Good nutrition requires purposeful planning, shopping, and cooking.
4. Planning Makes Cooking More Enjoyable
After decades of cooking, it's easy to get so tired of the task that you simply do not want to do it anymore. But we have discovered that planning menus around new foods can help restore a love of cooking you once had. And even if you never really loved cooking, you will at least find it more enjoyable to be able to create meals that actually interest you.
If you like to be creative in the kitchen, why not plan your menus to include some of the dishes you've watched the professionals create on TV? You may never be a gourmet chef worthy of your own show, but it can be tremendous fun to try to replicate their recipes in your kitchen. Menu planning is the engine that drives this kind of cooking.
We have presented four reasons seniors should embrace menu planning. There may be more, but you get the point. Planning your menus instead of making random meal choices will have a definite impact on how you live your life. If we can contribute to making the process easier by handling your grocery shopping chores for you, we would love to help. Just contact My Divine Concierge to make arrangements.