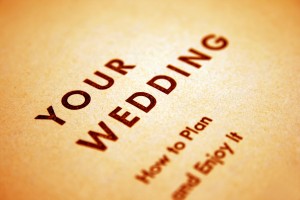 One of the qualities that make a person a top-of-the-line personal concierge is the ability to wear just about any hat. The successful personal concierge can be a secretary, personal organizer, event planner, house cleaner or just about anything else the customer needs. However, can your personal concierge be your wedding planner too? Let's explore this a little further.
A wedding planner is, for all intents and purposes, a specific type of personal concierge focusing on one special service. Make no mistake about it; it takes a lot of talent and knowledge to be a good wedding planner. The wedding planner has to account for everything, including things like:
Ceremony Location
Reception Venue
The Guest List
Wedding Party Attire
Flowers And Other Decorations
Catering Services
In a nutshell, a good wedding planner is capable of planning every last detail and making sure everything goes off without a hitch. What the wedding planner does for weddings is similar to what the personal concierge does in any of the areas he or she handles.
The difference between the wedding planner and the concierge is one of expertise. Because weddings are the only thing the wedding planner concentrates on, he or she quickly becomes an expert in the process. Personal concierges have to be a lot more diverse, so their expertise in one area may not be as strong as in another. Nevertheless, that does not mean a personal concierge cannot be helpful on your wedding day.
What We Can Do
A personal concierge service can help you plan, organize, and pull off the perfect wedding. If you would like some help without involving the comprehensive services of a wedding planner, a personal concierge is probably the better choice. Here is a short list of some of things a concierge can do for you:
Arrange catering services
Have invitations printed and sent
Keep track of rsvps
Work with facilities managers
Help arrange rehearsal and dinner
Arrange for tuxedos for the men
Assist the women picking out dresses
The advantage of using a personal concierge to help organize your wedding is that it allows you complete creative control. By nature, a concierge exists to help you implement your own plans and dreams, not to determine those things for you.
There is another benefit to using a personal concierge to assist with your wedding: the service need not end once the ceremony and reception are over. While you are away on your honeymoon, a concierge can prepare your household for the move into your new home. You enjoy your honeymoon while your concierge declutters, packs your personal belongings, moves them to your new home, and completely unpacks everything. You will not miss a beat upon your return.
A wedding planner is a great asset for people who need help with both the creative aspect and the details. However, if you would like to handle the creative portion yourself, a concierge is a good option to handle all the details. Employing a concierge service is a great way to reduce the stress so that you can actually enjoy your wedding day to its fullest potential. You supply the dreams; your concierge takes care of the details.