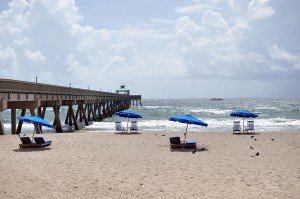 Mom and dad, we hate to alarm you unnecessarily, but summer is just around the corner. Now that spring has officially arrived in the northern hemisphere, it will only be a matter of months before your children are out of school for their summer vacations. And you know what that means; it means the organizational chaos that comes from a lack of schedules and structure. You need to start thinking about summer now if you want to survive.
My Divine Concierge offers a number of home organizational services that could really make a difference in your home this summer. We can run errands, help you make sure you maintain your schedule, organize your clutter, and so much more. Having said that, we also know personal concierge services are not for everyone. Therefore, we would like to offer you a few helpful tips that should make it easier for you to survive the summer months.
Get Kids out of the House
During the first couple of weeks of summer vacation, your kids will be out of the house a lot – just because they have been cooped up in classrooms for 9½ months. Nevertheless, by about the third week or so, boredom will begin to set in. Then you'll find your kids spending more time in the house; time they will use to create messes and irritate one another.
To combat this, now is the time to begin setting up activities that will get your kids out of the house during the summer months. You might send the younger ones to day camps while the older ones go to weeklong overnight camps in faraway places. You might schedule visits with out-of-town relatives or arrange play dates with other families you know. Regardless of the activities, now is the time to start planning while you are not under the gun of summer boredom.
Schedule Family Chores
Many families bristle at this suggestion, but it really works wonders. Consider scheduling family chores as a means of making sure everyone participates in summer housekeeping. If your children already do chores, including one or two small additions never hurts. Chores are especially good for younger kids because the work teaches them responsibility and gives them a sense of self-worth when they complete the chores as expected.
An added benefit for you, as the parent, is that you get some help keeping up the house during the chaotic days of summer. And here is one last tip to that end: don't stress if the kids do not do things exactly the way you would. As long as they are completing the chores, that's what counts.
Hold a Yard Sale
A good way to clear out some clutter and keep your kids busy for 10 to 14 days is to hold a yard sale. Spend the first week going through bedrooms, attics and other storage spaces in search of those treasures that will reap the greatest financial rewards. The first few days of the second week can be spent sorting and pricing items, followed by the sale itself, which runs from Thursday to Sunday.
This can be tricky if you have temperamental children with short attention spans. Nevertheless, the way to overcome that is through financial incentive. In other words, turn your children into motivated business owners by letting them keep a percentage of the profits. The more they sell, the more they earn.
Help the Neighbors
Lastly, one of the best things you can do for your children during the summer is to get the whole family involved with helping neighbors in need. There might be an older person on your street who could use some help with lawn care or other home maintenance projects. There could be a single parent around the corner who would really benefit from your family taking the kids to the zoo for the day. Helping your neighbors teaches your kids concern for others and, at the same time, builds stronger family relationships based on sacrificial service. It is a great summer idea we encourage families everywhere to do.
With these four tips in hand, have a great summer! And don't forget to enjoy it. Before you know it, the blue skies and warm temperatures will give way to the colors of fall and the eventual snow and cold of winter.
Contact My Divine Concierge for all your Concierge Services. We provide expert organizing services for the home and business, personal shopping, assisted living relocation services, and much more.