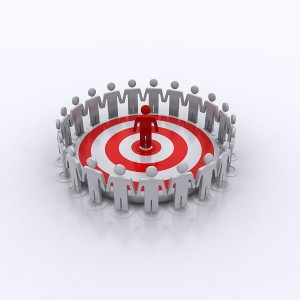 My Divine Concierge is often asked by potential new clients to describe all of the services we offer. We can do that in a generic sense, using the list of services found here on our website, yet there are times when clients need us to do more specific things, unique to their needs. Thus, our concierge service sometimes overlaps with the service provided by a personal assistant.
The overlap suggests there are times when clients are better served primarily by a personal assistant able to give him or her their undivided attention. Given that the independent personal assistant field is fairly new, it might be difficult to find an assistant in your local area. However, where they are available, it might be a better fit. Let us talk about concierge services and personal assistants in more detail to help you get a better understanding.
Concierge Service
A concierge service like ours can do just about anything you need us to do. However, our services focus primarily on organization for the home or office. You may use us for one or two projects at home, or you may want us to come in once or twice a month to make sure your business remains organized and efficient. To that end, here are some of the services we offer:
Organization for Home – Our home organization service has us come into your home, on your schedule, to help you organize areas of clutter and disorganization. We can help you clean and organize the garage, develop a system to make bill paying and record keeping more efficient, and so on.
Organization for Businesses – What we do for home organization can be easily adapted for the business environment. Our business organization service is a great choice for busy doctors' offices, independent attorneys practicing alone, and all sorts of professionals who need organizational help but cannot afford an office staff.
Packing and Moving – Packing up your home and moving can be difficult under the best of circumstances. Nevertheless, when you are talking about moving a loved one who might be elderly or infirmed, the problem is even bigger. We help by packing up your loved one's home, moving the contents, and unpacking and setting up a new home.
These are three most used services at My Divine Concierge. We offer other services as well; just ask when you call us.
Personal Assistant
The big difference between the concierge service and the personal assistant can be found in the word "personal."  A typical concierge service focuses mainly on larger, one-time projects; a personal assistant is there to help you on a daily basis, whenever you need it. Here are some of the services a personal assistant might offer:
Travel Plans – Busy professionals may travel frequently but have no time to make arrangements. A personal assistant can handle all your travel plans including booking flights, hotels, and car rentals. Some assistants even specialize in this service in order to take advantage of volume discounts.
Meeting Organization – A personal assistant to a business owner may assist by scheduling meetings and then making sure the client is fully prepared to attend. This could include everything from finding a location for the meeting to making sure presentations are adequately prepared in advance.
Entertainment Arrangements – As a specialist concierge, the personal assistant is able to handle entertainment arrangements for clients. Need to book a table at a five-star restaurant for your anniversary? Your personal assistant can handle that. Are you hoping to score tickets to the newest show in town? Your personal assistant can stand in line and get those tickets for you.
Bill Pay – There are some individuals who just cannot stand the tedious work of paying their own bills. Some will hire a personal assistant to handle it for them. This is one case however, when you really have to trust your personal assistant.
As you can see, there is some overlap between the concierge service and the personal assistant. What it really comes down to is whether you need someone at your side at a moment's notice. If you do, a personal assistant is more your style. However, if you are looking for someone to handle larger, one-time projects, a service like My Divine Concierge is probably more suitable. We would be glad to help you with your organizational projects if we can.