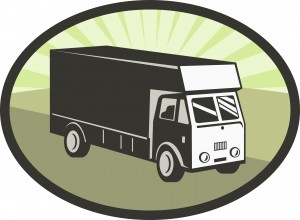 A big part of our business is assisting seniors in completing a move to either a downsized home or an assisted-living facility. We help our clients pack, transport their possessions and unpack in their new locations. Often, the hours we spend with clients are filled with stories and memories of so many years in their family homes. Many wish they could stay but see no way to make it happen.
It is true that there are times when health conditions and other circumstances make it impossible for seniors to continue living independently. However, there are other times when continuing to live independently merely requires a little help. We have just a few suggestions you might consider if you are wondering whether to continue living independently or not.
By the way, census data from 2010 shows that more than 20 million seniors over the age of 65 are still living independently with their spouses. An additional 11 million live alone. The statistics even show approximately 485,000 grandparents over the age of 65 who live with grandchildren of whom they have primary custody. All of this shows that seniors can continue to live independently under the right circumstances.
Medical Issues
A very common reason for seniors to give up independent living is one of medical concerns. As we get older, we are more prone to injuring ourselves through household accidents. Chronic illness and disease also takes its toll. But what if a senior's only concern is getting help in the event of a medical emergency? The solution is to sign up for a medical alert service. There are dedicated companies with medical alert systems; most of the major home security companies also offer medical alert packages.
A medical alert system is good for emergencies, but it may not help a senior who needs a bit more help on a daily basis. Such cases require a lot of thought and honest assessment to figure out the best course of action. Family and friends may be able to volunteer their time on a shared responsibility basis, or all contribute to paying for occasional care from a visiting service.
Household Chores
Another significant issue as we age is that of getting the household chores done. The good news is that there are many young people in need of spending money who would be willing to come in and help. There are even non-profit groups providing a variety of services free of charge or at a nominal fee. For example, an organization called Staying in Place (Woodstock, NY) charges only $125 annually for all sorts of services, including transportation and recreational activities.
As for meals, most communities have a Meals on Wheels program that could at least be a supplement to meals cooked at home. The Meals on Wheels program delivers individual, ready-to-eat meals on a regular schedule.
There are lots of other creative things that can be done to help seniors maintain their independence. We have touched on only a few here. The important thing to remember is that there is a lot more help out there than many people realize. It is just a matter of digging around and asking questions.
My Divine Concierge can be a part of your independent living solution by providing affordable housekeeping services, organizational services, and more. In cases where it is impossible to maintain independence, we can also help you downsize and move. Our goal is to do whatever we can to make the lives of our senior clients as comfortable as possible.