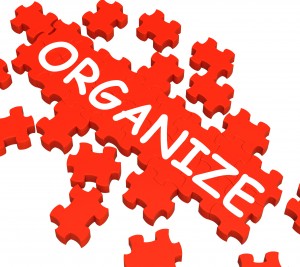 Are you among the army of homeowners who feels as if nearly every room in your house is disorganized? Do you dread spring cleaning projects for fear that you will quickly get in over your head? If you answered 'yes' to either of these questions, you are a prime candidate for the kind of assistance My Divine Concierge offers. We help homeowners organize their houses while removing clutter and reclaiming spaces they have not used in years.
In this blog post, we want to discuss one of the most often neglected areas of the home: the workbench area. Whether this area is avoided because it belongs to Dad or because we just do not know what to do with all of those tools and gadgets makes no difference. The workbench area needs to be kept clean and organized just like any other area of the house. So let's get started.
Organizing All Those Tools
It's funny how tools seem to accumulate on their own. They are a lot like rabbits. Moreover, like their furry counterparts, you can quickly lose track of tools if you do not come up with ways to organize them. Tools need to be organized and kept in their proper place.
Installing a pegboard and hooks is the first place to start. This ingenious system is the perfect solution for small hand tools including screwdrivers, hammers, hole punches, etc. Furthermore, with so many varieties of hooks to choose from, you can find everything you will need for all of those hand tools. As for larger power tools, these can be stored in cupboards underneath the workbench.
Organizing Those Shelves
Most household workbench areas include one or two shelves onto which are tossed a wide variety of miscellaneous items. Before long, it becomes a disorganized mess that the family avoids like the plague. Organizing workbench area shelves utilizes the same principles we would employ for organizing kitchen cupboards and storeroom shelves. It boils down to deciding what you truly need to keep and then applying appropriate storage solutions.
Plastic bins with lids are perfect for your workbench shelves. Larger bins can hold things such as PVC pipe, that extra dryer vent you're saving, wood blocks, and so on. Choose smaller containers for your ongoing supply of nails, nuts and bolts, and other fasteners. Mark each bin with a permanent marker and you are all set.
Organizing Those Paints and Solvents
Organizing paints and solvents has a dual purpose. Above and beyond just making it easier to find them, organization involves the conscious decision to put them out of the reach of small children and pets. On the top of one of your shelves is a good choice.
Where all of those one-gallon paint cans are concerned, consider downsizing. Rather than saving half a dozen cans with less than a quart of paint in them, you can use plastic food containers to store the paint instead. For example, a plastic peanut butter container can be washed out and used to store paint. Not only do you prevent that container from winding up in the landfill, but you also wind up with a transparent storage solution that makes finding the color you need for your next touch-up as easy as can be.
Be careful with solvents, as some of them may be corrosive. It is better to leave them in their original containers for storage purposes. Putting solvents into the wrong kind of container could create problems you are unprepared for.
Organizing your workbench area makes finding the tools and equipment you need a lot easier. However, remember this, once your workbench is organized it needs to stay that way. Take a few extra seconds to hang that screwdriver where it belongs and put the jigsaw away in the cupboard. You will be glad you did next time you need either tool.