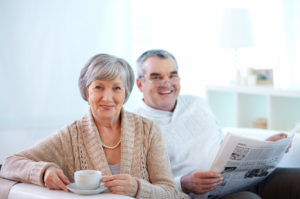 It's getting to be that time again when the nation's northern snowbirds start thinking about heading south before the cold weather begins setting in. Whether you are a snowbird who leaves at the beginning of September or one of the more hardy that prefers to wait until November or December, the time to start getting your summer home in order is now. Being on top of things in late summer makes it easier to make a quick getaway when you're finally ready to go.
Preparations to Make Now
Some of the things you will do to prepare your summer home for the winter months cannot be done until the day you leave. Other things can be done over the course of the next few weeks. For example, now is a good time to think about cleaning the gutters so that nothing inhibits snow and ice that might form on the roof. Gutters should be clean of leaves, branches, and any other debris that might have been deposited during the stormy summer months. Downspouts should also be cleaned as well.
If you are planning to have a snowplow service handle your driveway – and you should, to help prevent burglary and make for easier access in case of a fire – now is the time to purchase some stakes from your DIY store and line your driveway with them. Stakes help the plow operator know where the driveway ends and the grass starts.
Now is also a good time to:
have your furnace inspected and cleaned
check windows and doors for any air leaks; seal those you find
clean the garage (if you have one) and seal off any entry points for critters
clean the basement (if you have one) getting anything off the floor that could be damaged by water
think about installing a security system if you don't have already.
With A Few Weeks to Go
When you are within a week or two of your target departure date, be sure to contact your utility provider here in the north as well as your provider in the south, making arrangements for both. Also contact your newspaper, trash hauler, cable or satellite company, etc. Finally, make sure you file the appropriate form with the post office to have your mail forwarded to your winter address.
If you live in a condominium or apartment building here in the north, you may have to inform management of your departure and return dates. Not all property management companies require this, but many do. They want to know just in case they have to account for residents in the event of an emergency. Those that do ask for your dates will probably want a phone number and e-mail address as well.
When the day of departure is finally at hand, don't forget to shut off your water and set your thermostat at least to the high 50s or low 60s. You'll want enough heat in the house to prevent your pipes from freezing. It may be a good idea to ask a friend or relative remaining in town for the winter to check in your house every now and again while you're gone.
Don't hesitate to contact us at My Divine Concierge if you need help preparing your home before your departure. We are also available to come help you with spring cleaning on your return. Whatever you do, be safe in your travels and enjoy your winter in the warm, southern weather. Feel free to send us a postcard to remind us of what we are missing!