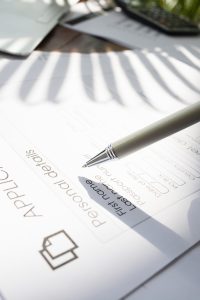 My Divine Concierge has worked with countless numbers of clients who have trouble staying organized. Some believe they have trouble because they are not detail-oriented. Whether or not that is true is really none of our business. Our job is to help them get and stay organized as best we can.
Nonetheless, we have come to the realization that someone has to be the detail person. Whether you're talking families, small businesses, or any other organizational structure, someone has to pay attention to the details or everything falls apart.
Late Hindu spiritual teacher and yoga proponent Sivananda Saraswathi once said:
"A mountain is composed of tiny grains of earth. The ocean is made up of tiny drops of water. Even so, life is but an endless series of little details, actions, speeches, and thoughts."
We hear people discussing details versus big picture all the time, as though you have to choose one or the other. But that's not reality. It's not life. The big picture is not an entity unto itself; it is a conglomeration of all the smaller details that go into it. This is why we say someone has to be the detail person. If the details are not paid attention to, the big picture will never look the way it's supposed to.
We Love the Details
Luckily for us, we love details at My Divine Concierge. In fact, a love for detail is a defining characteristic of the best concierge providers in the business. We thrive on all those little things that most people either find annoying or just have trouble keeping track of.
Among the list of services that we provide are personal concierge services focused on handling the details. For example, you may need to get your car to the garage in time for its annual inspection. We can take care of it for you. We can get the car inspected, then get it to the car wash for thorough cleaning and detailing. We can do all this so that you have one less thing to try to remember.
To-do lists are another thing we love. Why? Because they are generally comprised of things that would be considered the little details of life. To-do lists include errands in need of running, small chores waiting to be completed, etc. And to us, few things are as satisfying as going through a to-do list and checking off each item as it is done.
Organization Is Built on Details
One of our specialties at My Divine Concierge is organization. Whether we are helping a small business owner organize, working with the family to overcome a hoarding problem, or simply coming into assist a family in getting the house decluttered, the organizational process is built entirely on details.
We pay attention to all the little things that our clients would otherwise miss. For example, it is important for us to choose the right storage options in order to maximize efficiency. So we assess what needs to be stored, where the client intends to store it, and how that space can be best utilized. Only then do we recommend storage solutions.
Life is made up of a series of little details that combine to create a person's life story. You might not be a detail-oriented person, and that's fine, but someone has to look after the details if things are to stay on track. We are here to do just that. If you are in need of any of the services we offer, please reach out to us whenever you can. We make it our business to sweat the details so that you don't have to.