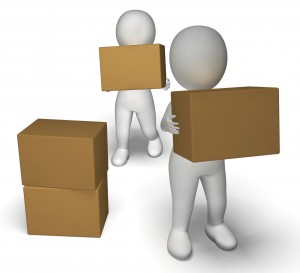 So, you are an older American seriously thinking that it is time to downsize. You realize that your big house is now too big for just the two of you; now would be a good time to move into something smaller and in a location more conducive to your active lifestyle. You are not unlike millions of other Americans getting ready to enjoy their golden years. Our question is this: are you ready to start working on downsizing now?
Spring is a great time to move for a number of reasons. Before we get to those regions however, it should be obvious that moving in the spring means you have to start planning now. Spring is only three months away. That is barely enough time to get everything in order for a successful move. Beginning your planning now will make the experience easier.
Why is spring a great time to move? Here are just a few reasons:
Weather – Spring weather can be very agreeable in terms of temperatures and humidity levels. You are no longer dealing with the cold of winter, yet the heat of summer has not yet arrived. Unless it is raining on the day you move, spring temperatures are ideal for moving.
Moving Companies – Summer is the peak moving season because that is when kids are off school and parents have access to vacation time. This means that moving and truck rental companies are busiest between late June and late August. Spring is better if you are using a moving company; you will have more flexibility and you will enjoy better rates.
Spring-Cleaning – Most of us go through an annual ritual of spring-cleaning every March or April. As long as you are doing so, you can kill two birds with one stone by moving at the same time.
New Beginnings – Spring is often viewed as a time of new beginnings. It is the ideal time to downsize and move because you are already in the right mindset after enduring a cold, dark winter. Moving in the spring will actually add excitement to something that could otherwise be mundane and trying.
Planning for a Successful Move
Have we convinced you that spring is the best time to move? If so, let us talk about planning. The first thing to do is contact your real estate agent in order to get your house listed. Heed your agent's advice in terms of preparing your house, showing it, and negotiating with potential buyers. Selling your current home is key to downsizing.
Second, contact My Divine Concierge to set up a schedule for organizing and packing your belongings. We are experts at helping older adults pack, move, and unpack in a downsizing situation. We combine our expertise in organization with the muscle needed to move you to a new home. We make moving a lot easier.
Third, start looking for your new home right away. Keep in mind your health and lifestyle when choosing where to live. The sooner you can find your new place, the more quickly you can plan for your move.
Finally, put together a list of things that need to be done in order to complete your move successfully. This can include everything from organizing your belongings to informing others of your new address. There are plenty of free checklists you can find online if you are not exactly sure what needs to be done. With a list in hand, you can easily check off items as these are completed. Checking off every item will give you the confidence to know you have gotten everything done.
If you need help downsizing, please do not hesitate to contact My Divine Concierge. We would be more than happy to assist you. We can provide everything from basic organization of your possessions to a complete pack, move, and unpack. When you choose My Divine Concierge, you are choosing the downsizing specialist.