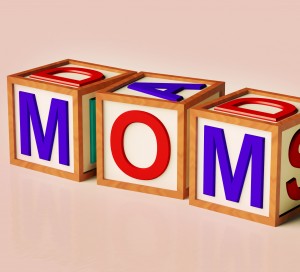 Becoming a "new mommy" for the first time is an experience that is both joyful and stressful simultaneously. It can even be stressful for the experienced mom who already has a few kids at home. At My Divine Concierge, we can help make the weeks and months following the arrival of a new little one a lot less stressful.
As a personal concierge service, we are experts at the "to-do" list. So, what are some of the routine tasks you normally do that you will find a bit more difficult after welcoming your new baby to the family? Jot them down on your "to-do" list and give them to us. We will make sure they are done quickly, efficiently and to your specifications.
Household Chores
Is it fair to say that new moms often feel guilty about the fact that they are too tired to give their full effort household chores? We think so. That's why we offer to help moms by doing household chores for them. For example, we will come in and take care of the house cleaning from top to bottom. We will vacuum the carpets, mop the floors, do the laundry, and even organize the kitchen and garage. We do not want the new mom to have to worry about anything.
If meals are an issue for your family, you don't have to worry about that either. Just include meal planning and shopping on your "to-do" list and leave the rest to us. We will set the menu for the week, make a run to the market to pick up all your groceries, bring everything home and put it all in its place.
And don't worry about running out of diapers and baby formula, either. We will make sure you are well stocked so that dad never has to go out on a diaper run at three o'clock in the morning.
Outside Appointments
Moms who have welcomed their very first child can feel overwhelmed by the number of appointments that must be made and kept. There are appointments with the pediatrician, the OB/GYN and the wet nurse, and that's provided everything run smoothly. However, what if it turns out you also have to have the car inspected and the oil changed two weeks after bringing your baby home. You don't need the hassle.
My Divine Concierge can make those appointments for you and, if necessary even make sure you get to each one on time. We live for scheduling – that is really what it comes down to. We can make sure all of your appointments are scheduled at times most convenient for you and, when applicable, even go to those appointments on your behalf.
A Listening Ear
Sometimes moms really just need a listening ear during the first few weeks and months after giving birth. Therefore, while we are handling your household chores and errands, we are also willing to listen while you talk. We have found that being a helpful friend to new moms is more important than just being helpful.
The experience of becoming a new mother is one we want you to thoroughly enjoy. We want it to be a time of happiness, personal fulfillment, and bonding with your little one. If we can help facilitate that by providing you with a helping hand, we would love the opportunity to do so. One phone call to My Divine Concierge is all it takes.