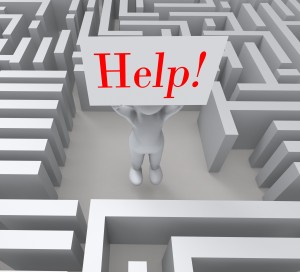 If you could choose the three most important words to describe yourself or your business, what would they be? That's a tough question for many of us to answer. There are so many things we would like to say about ourselves that it could be difficult to figure out what is most important for others to know. My Divine Concierge is no different.
We want everyone to know as much about us as possible, in hopes that making the information available will bring us more clients. So choosing the three most important words for us is challenging too. However, we've settled on the following words:
Organization
Detail
Positivity
We believe these are the three most important words for My Divine Concierge because they directly address what we offer clients. Without organization, detail and a positive attitude, our concierge service would hardly be worth hiring. We do not want that to ever be the case.
We Offer Organization
What is a concierge service if it's not a professional organizational tool? It's nothing. Every one of our clients comes to us for help because he or she is lacking the ability to organize in some specific area. It could be as simple as cleaning and organizing the basement or attic. It can be incredibly complex to the extent of helping a business owner completely organize and streamline the front office.
Here's the point: a concierge service without organizational skills is nothing more than hired manual labor. A good concierge wants to do so much more. We want to help you bring organization and efficiency out of chaos and inefficiency. That means organizational skills are the specialty of the personal concierge.
We Pay Attention to Detail
Hand-in-hand with organization is an attention to detail. As you may know, the details are where most clients who use our services are lacking. For some, there are just far too many details to keep track of. Others have trouble with details simply because they are not naturally attuned to them. As a concierge service, we pride ourselves on paying attention to every single detail of your project.
We Strive for Positivity
Years of experience in the concierge business has shown us that anyone can be negative. We have also learned that approaching organization and detail with a negative attitude is counterproductive. Maintaining a positive attitude, on the other hand, is hard work. However, it is well worth the effort. When we approach a project with positivity, we are better able to come up with creative solutions to just about any problem.
We have also discovered that remaining positive helps us to better focus ourselves and our clients on the tasks at hand. Rather than thinking about all the things that could potentially go wrong, were able to focus on those things we can ensure go right. When things do go wrong, a positive attitude helps us to find the best solutions as quickly as possible.
What three words best describe you or your business? That's entirely up to you. At My Divine Concierge, we believe we are best described by organization, detail, and positivity. We are ready to put all three into action on your behalf, regardless of the size and scope of your project.