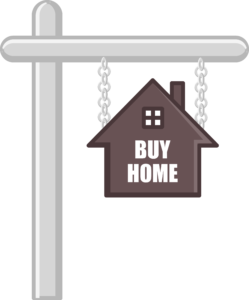 Being that we are in the Northeast, My Divine Concierge works with people who are downsizing to smaller homes after the kids are grown and gone. We also work with folks looking to purchase winter homes as they prepare to embark on the snowbird lifestyle. This latter group has additional things to think about that those who are simply downsizing don't have to consider.
For example, in states like Florida and Arizona, it is very common for beginner snowbirds to purchase homes that are already fully furnished. They are winter homes that have been enjoyed by previous occupants who, for one reason or another, need to sell. They will sell those homes with all the contents included. That means furniture, dishes and kitchenware, linens, and so on. Golf carts for intra-community transportation are frequently included as well.
Here are things you might want to consider if you are planning to purchase a winter home down south:
What Goes and What Stays – You will undoubtedly want to take some of your personal effects from your northern home down south to make your winter property feel more like home. Still, you can't take everything. You will have to decide what stays up north and what goes south with you. Some of the things you take with you may stay at your winter home when you return.
Available Space – Winter homes in the south tend to be smaller than full-time homes in the north. Why? Because snowbirds only spend 3 to 4 months in the south. Knowing this, you will have limited space in your winter home, space that needs to be used wisely. You might need to apply some creative storage strategies to make the most use of your winter space.
Winter Clothing Choices – Depending on where you purchase your winter home, you may or may not need to keep all your heavy winter clothing. For example, let's say you choose Central or South Florida. You're not likely to need those heavy boots and your winter – assuming you're planning to head down prior to the onset of winter. Getting rid of your heavy winter clothing can free up closet space.
Traveling Back and Forth – Snowbirds typically travel to and from their winter homes by driving. That means limited space in terms of what can be taken with you. Interestingly enough, a lot of snowbirds replace their sedans with minivans so that they have more cargo space. At any rate, what you take with you will be determined by how you plan to travel back and forth.
Holiday Decorations and Gifts – With any luck, the winter home you buy will come with holiday decorations. If not, it's best to wait until you get there to purchase your new decorations. As far as gift-giving is concerned, remind your family members that you have limited space in your winter home. Rather than getting you more things, they might want to consider restaurant gift cards or experiences.
Buying a winter home can be a very good thing from both the physical and mental standpoint. Being able to escape the winter weather can make the senior years that much more enjoyable. If you're planning to embark on the snowbird lifestyle, let My Divine Concierge help you organize your possessions and, if necessary, scale back a bit. We've been helping seniors return to simpler, less cluttered lives for years.