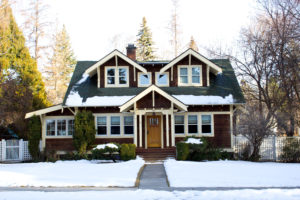 Earlier this year, we published a blog post explaining why staging your home is so important prior to sale. Staging makes a home look more attractive to buyers by helping them imagine what it would be like to live in that house should they decide to purchase it. In this post, we want to take the staging idea one step further by explaining what should be done in preparation for staging.
You see, staging is really the window dressing so to speak. If a home is not ready to be staged, anything you do will look haphazard and patronizing to buyers. They need to see a home that is cohesive in its presentation from start to finish, not a property that an owner tried to dress up even though it's in bad shape.
A Thorough Cleaning Goes a Long Way
It goes without saying, but you might be surprised how many people put their homes up for sale without ever doing a thorough cleaning. We've even heard people say they don't do a thorough cleaning because they want their home to look 'lived in' to potential buyers. But that's a mistake. Buyers don't want to see a lived-in look; they want to see properties at their best.
If you're going to go to the trouble of staging your home – and you should – you need to also invest time and effort in a thorough cleaning from floor to ceiling. A thorough cleaning includes things like dealing with cobwebs in the corners and using a toothbrush to scrub the grout in the kitchen and bathroom tiles.
Clean and Treat Carpets
As long as your carpets are not in terrible condition, you can probably get away without replacing them. Still, they should be cleaned and treated prior to staging your home. A professional steam cleaner can get years of dirt out of your carpets with industrial equipment and cleaning solutions. Stains should be treated as well. Even if stains can't be completely eliminated, treating them will make them less obvious as buyers walk through your home.
Organized Closets and Cupboards Look Bigger
When we talk about staging a house, we typically discuss things like hanging new artwork, putting flowers out, and even baking a pie just before buyers are set to come through. These are all cosmetic things that people take note of during a house viewing. Your preparations for staging need to go deeper. For example, consider your closets and cupboards. People will open them to get an idea of the kind of storage space you have. You can do yourself and your property a big favor by organizing your cupboards and closets. Organization gives the impression of more space.
Landscaping and that First Impression
It has been said that the impression potential buyers get from the curb is the impression they will carry with them as they walk through the interior parts of a home. We don't disagree. Therefore, one of the most important things you can do before staging your home is addressing any landscaping deficiencies.
This means keeping the grass cut and the shrubs trimmed. It may mean planting some new flowers in the front of the house and getting rid of those tacky lawn ornaments that could turn potential buyers off. The more presentable the exterior is, the better that first impression will be for potential buyers.
My Divine Concierge can help you stage your home prior to viewing. Just contact us and ask about our home staging service. If you need help cleaning and organizing, we have that covered too.