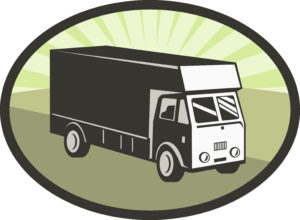 Relocating as a senior can be difficult. After all, it's never easy to leave the home you've lived in for decades, the home in which you raised your kids and created lots of precious memories. Yet relocating is a reality for many seniors who need to downsize for one reason or another. We come alongside seniors to help them make the process as easy as possible through our complete pack-up and relocation services.
Over the years, we have worked with many wonderful people ready to start the next chapter of their lives by relocating to smaller apartments, retirement communities, assisted-living facilities, and so on. We like to think we have gained some insight by paying attention to the wisdom of those we have helped. Below is a sampling of that wisdom by way of a list of things to look for when relocating.
Activities That Suit Your Lifestyle
One of the benefits of downsizing and moving into a retirement community is the opportunity to take advantage of organized activities. Some communities may be big on taking day trips or playing golf; other communities may have purpose-built clubhouses where residents can meet to play cards, enjoy coffee in the morning, or relax while being entertained by a local singing group.
Look for communities offering the kinds of activities that interest you. The more there is to do, the more opportunities you will have to get out and enjoy life rather than spending all of your time sitting at home with the television.
A Comfortable and Safe Floor Plan
We have found that the choice of floor plan is essential for many of our clients. Given that downsizing is often a result of health problems, seniors do better when their new homes have floor plans that make living with health issues safer and easier.
Do you or your spouse use a walker to get around? If so, you probably do not want a new home with a narrow kitchen or an exceptionally small bathroom. Likewise, someone who has to use oxygen tanks would be better off with a more open floor plan that leaves plenty of room for movement throughout. Be cognizant of everything from stairs to window and door access to how kitchen cupboards are positioned.
Space for Visitors
Your move to a new home hopefully does not mean your children and grandchildren will stop visiting. That being the case, look for accommodations where there is plenty of parking for your family and friends. Easy access to your building is also a plus in order to encourage visitors more often.
In your own personal living space, having enough extra room to set up a few folding chairs to accommodate visitors is helpful. Having a patio or balcony is a big plus when visitors stopover during the summer months.
The overall idea when looking for a new home is to find something that makes your life as easy and comfortable as possible. Regardless of your reason for relocating, moving out of your home and into a new place does not mean you have to give up the things you most enjoy about life. There is a perfect place for you out there; you just have to go find it.