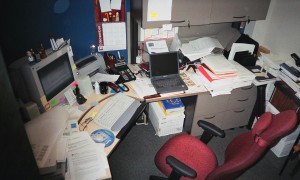 When you think about a personal concierge service like ours, whom do you suppose benefits most from the services we provide? If business professionals are on your list, you are on the right track. Business professionals are among those who most often use personal concierges because they would rather spend money than time to do certain things.
We would like to introduce you to personal concierge service if you are a business professional looking for a better way to do things. A personal concierge can essentially be your personal assistant to help with all those small details of life. Hiring a personal concierge lets you focus on those things that are important to you without having to worry about those that are not.
Here's a short list of just some of the things a personal concierge can do for you:
Running Errands – Errands can be a schedule buster for any business professional operating on a tight schedule. Need to have your car taken in for an oil change? Your concierge has you covered. Does the family dog need to go for his annual physical and shots? Not a problem. Any personal errand you need taken care of should be no problem for a good concierge.
Shopping and Meal Planning – One of the last things the business professional wants to deal with at the end of a long day is grocery shopping and meal planning. Would it not be nice to come home from work and know that has already taken care of? A concierge can plan several weeks of meals in advance, complete with shopping to make sure you have all of the ingredients on hand.
House Cleaning – It is not a problem for most business professionals to do things like wash the dishes or do their laundry. Nevertheless, other routine cleaning tasks can be left undone due to a busy schedule. Your personal concierge comes to your home on a predetermined schedule, doing everything from cleaning the bathrooms to taking out the trash.
Reception – There are times when someone needs to be home to receive packages or do things like supervising the delivery of furniture or new appliances. If your schedule is too busy to allow for such things, just contact your personal concierge. With a concierge, there is always someone available to receive those coming to your home while you are away.
Vacation Services – Speaking of being away, it is always a good idea to have someone look after your home while you're away on vacation. Doing so reduces the likelihood of burglary or other things that could go wrong. The personal concierge is the ideal person to provide such services.
Say Goodbye to Clutter
A personal concierge can do more than just complete your "to do list." He can also be your personal assistant for handling clutter both at home and at the office. This is yet another invaluable service business professionals are taking advantage of these days. And getting rid of clutter is something My Divine Concierge specializes in.
When you hire us, we will be more than happy to come to your home or office at a time that is convenient to you. We will help you go through your clutter, decide if there's anything you need to dispose of, then organize what's left. Our organizational services include coming up with innovative storage solutions that put all of your possessions in the right place for maximum efficiency and ease-of-use. We can even teach you how to stay uncluttered if you are interested.
As a business professional, there may be many things you need done but just cannot find time for. We would like to help. My Divine Concierge can be your personal assistant to provide as much help as you need.
Contact My Divine Concierge for all your Concierge Services. We provide expert organizing services for the home and business, personal shopping, assisted living relocation services, and much more.