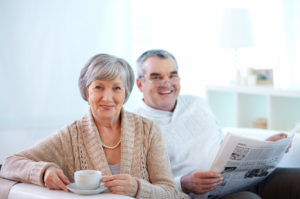 Baby boomers are generally accepted to be that group of people born between 1946 and 1964. That would mean in 2016 a baby boomer could be between 52 and 70 years old. The oldest among them are now reaching retirement age and are set to have a profound impact on how we view retirement. Personal concierge services stand to benefit from that effect.
Today's retirees represent a new wave of seniors who, much like their World War II generation parents, tend to have disposable income in their retirement years. By 'disposable' we mean income that could be spent on things above and beyond life's bare necessities. What makes this new wave of retirees different from their parents is how they are spending their disposable income.
The World War II generation was more likely to travel a world very much ready to adopt a more global mindset. Today's retirees don't travel as much. They are more apt to spend their disposable income on products and services that can make everyday life more comfortable. Thus, they are looking to personal concierge services with greater frequency.
A Concierge for Comfortable Lifestyle
Retirees with enough disposable income to create a comfortable lifestyle for themselves look for all sorts of service providers to do just that. They may hire a lawn care service to cut the grass in the summer and plow the driveway in the winter. They may hire a cleaning service to come in and tidy up a couple of times per week. Some hire concierge services such as My Divine Concierge to handle things like:
Running Errands – We thrive on doing those little things like going grocery shopping and taking the car in for its annual inspection. Running errands in an efficient way is just part of being a good personal concierge.
Receiving Visitors – Today's retirees want the flexibility to come and go as they please. They may use My Divine Concierge to receive visitors to their home – such as repair technicians, for example. We can be there when the dishwasher needs to be fixed, or the customer is expecting an urgent package delivery.
Routine Organization – The last thing retirees want to do is spend time cleaning out the garage or attic. That's no problem for a personal concierge. We handle the cleaning and organization while the customer enjoys his or her favorite leisure activities.
Packing and Moving – When today's retirees are ready to downsize, they are less likely to pack and move themselves. This is another area where personal concierge services excel. We are as quick and effective as a professional moving service but at a much lower cost. We can even pack up the kids and get them off to college.
The kinds of things we can do for our clients is virtually unlimited. The key to being a successful personal concierge is developing a niche market where you offer specific services no one else offers. Of course, success also means doing right by your clients on every single job.
The new wave of retirees now emerging in America is more likely than their parents to use personal concierge services. We are fine with that. At My Divine Concierge, we are always ready to meet new clients and assist them in whatever way we can. We welcome the baby boomer generation in the hope that we can help them achieve the kind of comfortable lifestyle they have worked so hard for.