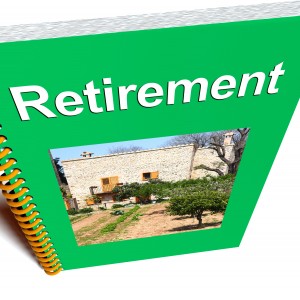 This time of year (late August/early September) is pretty popular for seniors choosing to downsize. Some are preparing for a retirement in a warmer climate while others have come to realize the need to move to an assisted living facility somewhere locally. Of course, downsizing presents many different challenges. For example, what do you do when there is not enough room in your new place to take all of your possessions?
This is an especially challenging question for seniors. After having spent a lifetime collecting and receiving things, it can be overwhelming to have to make decisions about what stays and what goes. However, with the help of an experienced professional from My Divine Concierge, making those decisions can be a bit easier.
Sorting Your Possessions
The first step in the process is to sort your possessions into three categories: what you must keep, what you would like to keep, and what you absolutely do not want. The second category is likely to be the largest. We all have things we would like to keep for sentimental or practical purposes, but space may not allow it.
The next step is to take that second category of possessions and break it down further by asking simple questions. If an item is primarily decorative, for example, we might ask how often the individual will be able to display it in the new home. If there is room to display it year-round, keeping it might be practical.
Other questions we encourage clients to ask are things like:
Is there someone else in the family who would like to have this item?
Can an item be put to better use in someone else's home?
Does a specific item have any value to a charitable organization?
Can an item be sold and the proceeds invested?
By asking these sorts of questions, we are opening up the possibility that certain items can be given new life in other places. They do not necessarily have to be in the possession of the person who is downsizing. It is amazing what a freeing concept this is. Discovering other uses for items tends to make it easier for individuals to part with them.
Giving to Family Members
One of our favorite parts of helping seniors downsize is getting to participate in giving items away to family members. For example, we might schedule a day for all the family to come over and look through the items our client is preparing to part with. Seeing joyful faces and hearing fond memories make the downsizing process enjoyable to some degree. Obviously, giving things away to family members can also turn into a negative situation. That is the exception to the rule, though.
We encourage clients to consider giving possessions to family members rather than throwing them away. Doing so is a way to pass on part of one's legacy through shared memories. Moreover, those memories will continue even after the senior has passed on.
Donating, Selling, Discarding
The final step of the process is to deal with whatever is left over after family members have received what they wanted. Some possessions will be donated to charitable organizations such as the Goodwill and the Salvation Army. Other possessions will be sold in estate sales, garage sales, or online. What remains will be discarded in the trash.
Downsizing is never easy for seniors. However, at My Divine Concierge, we want to make it as stress-free as we possibly can. We help seniors downsize by sorting through their possessions and helping them decide what stays and what goes. We can also handle donations, selling, and discarding. If you are planning to downsize in the near future, we hope you will call on us. We would be honored with the opportunity to serve you.