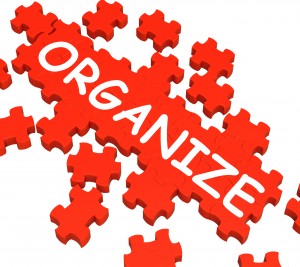 Every year, countless numbers of seniors go through the process of downsizing to a smaller home or some sort of assisted living facility. At My Divine Concierge, we have helped our share of Westchester seniors complete the downsizing process with as little stress as possible. We believe the services we offer can be invaluable when it is time to leave your home for smaller accommodations.
Of course, there are plenty of seniors who decide to downsize only with the help of their family members. We think that's wonderful for those who can pull it off. However, we would also like to propose three reasons to hire a concierge service like ours to help with downsizing. After considering them, you might feel it is better to let us help you rather than trying to do it yourself.
1. Organization Is Our Specialty
Organization is the specialty of any concierge, not just My Divine Concierge. Moreover, one of the first things seniors discover when it is time to downsize is the need for the strong organizational skills capable of making it all happen. There is so much to deal with; the lack of organization can result in seniors being overwhelmed.
The organization a professional brings to the table can manifest in several different ways. First, your personal concierge can help you sort through your belongings to decide what to keep and what to get rid of. Your concierge can also arrange for disposing of that property you do not want. This can be done through donations, sales and discarding possessions in the trash.
Other areas of organization include getting together and storing your personal documents, making sure change of address arrangements are in place, arranging for moving services, etc. Your concierge can even help arrange for the utilities in your new home.
2. We Help with Stressful Decisions
One of the hardest parts of downsizing for seniors is deciding what to do with property. There are many stressful decisions that come with decades of accumulated possessions. Unfortunately, downsizing dictates that you cannot take everything with you. A personal concierge can help you through the stressful decision-making process by working with you piece-by-piece.
Many of our clients have remarked about how comforting it was to have someone there to help in the decision-making process. Having a concierge assist you will allow you to talk things through in order to reach wise decisions regarding everything from family antiques to handmade Christmas decorations from grandchildren.
3. We Provide the Labor
Lastly, My Divine Concierge can provide all of the labor you need for downsizing and moving. That's right; there's no need to hire a moving company when we can handle all of it for you. We can pack your possessions, move them to your new location, and unpack and arrange your new home. It is all part of our personalized service intended to serve you from door-to-door. If you have ever used a moving company before, you know how important this can be.
Moving companies are not always as careful with your possessions as you would like them to be. Many of them are somewhat undependable as well. When you hire a personal concierge, you are hiring someone who is concerned with your personal welfare. That extends to taking care of your property with the same care you would.
You can certainly handle downsizing on your own. Nevertheless, we hope you will consider working with My Divine Concierge instead. Our door-to-door service offers you the organization, decision-making, and laborsaving help you need for a smooth transition into the next chapter of your life.