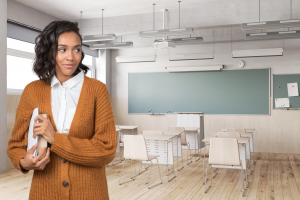 It is getting to that time of year again when college students head off to campus. College move-in days usually begin somewhere around mid-August and conclude by the end of the month. Are you getting ready for your very first move-in day as a parent? It can be stressful, that's for sure.
One of the services we offer families is assistance getting ready for move-in day. Our goal here is to help with the planning aspects so that move-in day is not so stressful. We want the experience to be as easy as possible for both parents and students alike.
Feel free to contact My Divine Concierge if you would like help getting ready for move-in day. In the meantime, some of the things we've learned from years of helping parents and students are explained below. We hope you can glean some essential information that will make move-in day a little bit less stressful.
Students Can Take Too Much
Over the years we have observed a tendency for students to take too much stuff to college. Likewise, there are parents who push their kids to take things they don't need. It's not that parents are trying to be overbearing, it's just that they have been out of college for so long they don't know what kids need today.
It has been our experience that it is better to send Junior off to college with too little than too much. If he gets to school and realizes he needs something, UPS and FedEx are just a phone call away. But if he gets there finds he has too much, there may not be enough room for everything. Parents could end up bringing back half the load.
Do Some Advanced Research
A good way to know what to take and what to leave at home is to do some advanced research. Call it recon if you will. University websites almost always provide a list of essentials for new students. Parents and students can also call the school's admissions department to ask direct questions.
Advanced research has an added benefit: it gives you the opportunity to scope out the local area for things you might need on move-in day. Go online and look for nearby department stores, restaurants, pharmacies, etc. Then you will know exactly what to do if an unexpected need arises.
Choose Storage Solutions Wisely
College dorm rooms are notoriously small. To say storage is lacking is to state the obvious. As such, parents and students should choose storage solutions wisely. One of our favorite solutions is the under-bed storage container. A couple of these could prove invaluable for keeping a student's possessions private and accounted for.
Make No Assumptions
Parents and students alike need to be careful to never make assumptions. For example, universities all have their own policies regarding items not allowed on campus. The last thing you want is to pack one of those items only for your student to get in trouble a few weeks after arrival.
You also don't want to make any assumptions about parking, unloading, checking in, etc. Knowing all the finer details beforehand means you will not be running around campus pulling your hair out and wondering where it is you're supposed to go.
Keep the Travel Party Small
Last but not least, keep your travel party as small as possible. If dad and daughter can handle move-in day by themselves, let mom and the siblings say their goodbyes at home. Things may be a bit more emotionally difficult this way, but they will be physically and practically easier on campus. The fewer people there are to keep track of, the fewer headaches there will be on move-in day.
We have additional tips that can help make for a smoother move-in day. If you are looking at your first move-in day with fear and trembling, there is no need to stress. Give us a call and let us help. College move-in day is old hat for us.