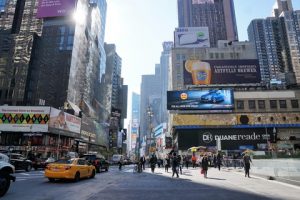 We New Yorkers get to the middle of March and we start wondering if it's ever going to stop snowing. And as you know, the winter of 2017/2018 has been especially relentless. We're sure most of you are looking forward to the summer months with great anticipation. My Divine Concierge wants to help you make the most of them when they finally arrive.
Spring and summer are seasons of cleaning and organizing. While these things must be done, they can interfere with other activities for which there is limited time. Maybe you want to take the kids to the Adirondacks for the weekend but know you have to clean the garage. We can help.
My Divine Concierge specializes in personal concierge services designed to make our clients' lives easier. Below is just a short list of some of things we can do for you. As you read them, remember this one thing: life is short, and so is the New York summer. Our goal is to take some of the pressure off so that you and your family can enjoy the summer season.
Cleaning and Organizing
Like most personal concierge services, cleaning and organizing is something My Divine Concierge has been doing since we started. We offer regularly scheduled cleaning as well as one-off services to help clients complete their spring cleaning checklists. We can also organize any space in your home.
You just read about cleaning and organizing your garage. We can do that. We can also clean and organize your basement, your attic, and even your closets. Let us handle it so that you don't spend your weekends working on it.
Running Your Errands
Spring and summer normally bring an increase in the number of errands waiting to be run. You have to get your car into the shop, but you don't want to take off time because it will cost you vacation time. Let us take your car for you. We don't mind.
This weekend you are planning to spend Saturday getting your clothes to the cleaner, dropping off items at the thrift store donation center, and getting over to the DIY store to get the supplies you need for replanting your flower beds. Let us handle everything during the week and you will have all day Saturday to work on those flowerbeds. Then Sunday can be spent with the family.
Handling a Downsizing Project
As spring approaches, you are dreading mid-July, when you know you are going to have to help your parents downsize. Closing is coming. Mom and dad are already worried about sorting through their possessions and deciding what stays and what goes. You can fret right along with him, or you can turn the job over to us. We have extensive experience in facilitating downsizing projects.
We can do as little as helping your parents sort possessions and pack them for moving. If you want even more help, we can handle the entire job. We can help your parents sort, pack all their possessions, move everything to the new house, and unpack it all on the other end. You and your parents can go do something else for the weekend.
We know how busy life can be. We also know how easy it is to get so bogged down in work and chores that you let the good weather pass you by. Look, life is short. Here in New York, summer is even shorter. Let us come alongside you to free up some of your time in the coming months. We want you to enjoy as much summer as you can.