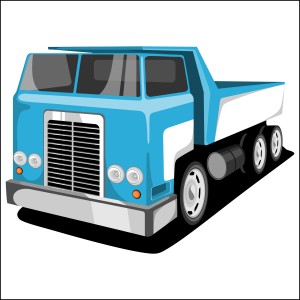 This summer, people all over the greater New York area will be packing up their houses and heading to new digs. Some will be upgrading from a starter house to something more family-friendly, others will be downsizing from a larger house they no longer need to a smaller house or apartment. Many of them will be using rental trucks to get the move done in one trip. Rental trucks are great, but packing one can be a challenge for somebody who does not do this sort of work very often. Packing done incorrectly can lead to multiple problems, including broken items and lack of efficiency.
My Divine Concierge specializes in helping people downsize and/or move. We come in and help pack up possessions, load them onto a truck, unpack them on the other end, and set up the new household. Through the years, we have learned a thing or two about packing a rental truck.
Many Hands Can Make More Work
It's great when legions of your family and friends volunteer to come out and help you move. Nothing is quite as interesting as watching a line of 20 individuals carry items from the house to the truck outside. However, so many hands can lead to packing chaos if you're not careful. It is not that you want fewer hands; it's just that you want those hands more organized. Here are some things you might consider:
Labor Division – In any workplace, labor is assigned according to ability. The same principle can be very helpful when moving. Assign your bigger, stronger men to handle the heavy furniture and appliances. Have the kids carry lighter boxes. Most of the ladies will instinctively pitch in where they can. Organizing labor this way makes it easier to control what comes out of the house.
Truck Packers – It helps to have two people on the truck packing items as these come out of the house. These two individuals should also control the order in which items are brought out, to achieve the best use of packing space. Nothing should come out until the packers request it.
Loose Items – We are all tempted to not bother packing smaller, loose items into boxes. Nevertheless, those loose items make packing a truck a nightmare. Boxes stack neatly and uniformly; loose items interrupt the flow of stacked boxes. So keep loose items to a minimum. If something will fit in a box, put it in a box.
Planning to Pack
We have found that the best way to overcome the challenge of packing a moving truck is to plan ahead of time. You will know the size of the box when you first reserve your truck rental, so use those dimensions to figure out how you will pack your truck most efficiently.
It's best to put the heaviest things, such as major appliances, into the truck first. This keeps most of the weight as close to the center of the platform as possible. Also keep in mind that you need to reduce the weight of items as your stack increases in height. Heaviest things from the bottom, lightest things on the top.
Be sure to have an ample supply of moving blankets on hand as well. Moving blankets both protect your possessions and fill in empty spaces for a reduced risk of breakage. Most rental companies allow customers to either rent or buy moving blankets by the dozen.
With a little bit of planning and one person willing to take charge, you can reduce the challenges of packing your moving truck. Also, with enough helping hands, it is possible to pack up the entire household in just a couple of hours. My Divine Concierge will be glad to help!