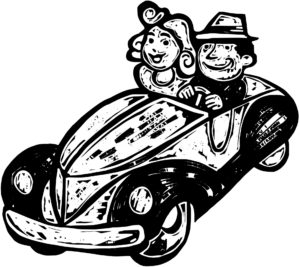 Last fall, we published a blog post offering tips to snowbirds getting ready to head south for the winter. Well, fair is fair. With spring just around the corner, we decided it was time to write a second blog post that included tips for snowbirds preparing to return home. Your trip north will be here more quickly than you think.
The tips listed below are all things we can help with. We encourage you to contact My Divine Concierge if we can make the transition back north easier or more convenient. Otherwise, consider the helpful tips below our gift to you. We want you to be fully prepared to come back north with as little hassle as possible, whether we are involved or not.
Have Your Heating and Cooling Inspected
Heating and cooling companies generally recommend annual inspections on furnaces and air conditioning equipment. If you're a snowbird, though, semiannual inspections are a wiser move. Why? Because you haven't been home all winter. Your furnace could have been acting up throughout the month of January without you ever knowing it. The last thing you want is to return home only to find that a minor problem became a major one because there was no one there to catch it.
We can't actually inspect your heating and air-conditioning system for you, but we can go to your home to let the contractor in and supervise his or her work. Having us act as your representative takes the burden of pressure off you. Just contact us so we can coordinate dates.
Contact Your Utility and Service Providers
Just like you did last fall, you'll need to contact your utility and service providers in order to restart any services that were suspended over the winter. You'll be calling your cable company, your ISP, your trash hauler, the local newspaper, and the U.S. Postal Service. All these providers will need to know your planned date of return in order to facilitate the restoration of service.
Again, if someone needs to be at your house for a particular service provider, we can handle that for you. Just give us the date you expect the provider to be there, and we will have someone waiting.
Get Your Car to the Garage
Some of our snowbird clients keep one car in the North and another in the South, flying between their two homes twice annually. If you are one of those clients, you'll likely want to get your Northern car to the garage for a once-over before you start driving it. No problem. Just make the appointment at your local garage and then contact us with the information. Will be more than happy to make sure things get taken care of. We will drive the car garage and retrieve it when your mechanic is finished.
Air out the House
Lastly, it's no fun returning to a home that welcomes you with musty, stale air. We can go over and open the windows to let the place air out for a little while. While we are there, we have no problem going through and doing a basic cleaning as well. We will take care of the dust, vacuum the carpet, wash the windows, etc.
If you can think of anything else that needs to be done in preparation for your return home, just let My Divine Concierge know. We can get all the little details taken care of so that you return to that same clean, comfortable home you left last fall.