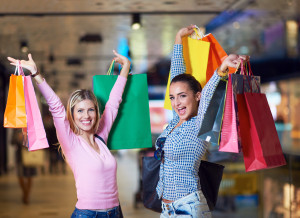 In previous blog posts, we have talked about utilizing a personal concierge to help with grocery shopping. This is a great idea, especially for seniors who have limited mobility. We want to continue that line of thinking in this post by offering some tips that you can implement to make the job easier for your concierge. Needless to say that the easier you make it, the less you will spend if you are paying for service by the hour.
The place to start is an understanding that your concierge cannot read your mind. Yes, we can familiarize ourselves with your tastes and preferences the longer we provide services to you, but there will always be those things we don't know or understand. There will be times when we need you to spell things out for us.
We say all that to say that the first tip is to be very clear in your instructions. Know exactly what you want on your grocery list and, in cases where you really don't know, make it clear to your concierge that you trust his or her judgment so that there are no misunderstandings.
Below are a few more helpful tips:
1. Watch Local Sales
Grocery stores and markets still advertise weekly specials in the local newspaper. As a consumer, you owe it to yourself to pay attention to these sales in order to save as much money as you can. Creating your grocery list with this knowledge makes it easier for your concierge to help you be thrifty without having to go above and beyond your clear directions.
As an added benefit, a particularly good sale is a valid reason to stock up on certain consumable items you know you will use. Take hand soap for example. You know it will not sit around for years until thrown away because it is something you use every day. If you can find a 2-for-1 deal, that sale would be a good time to purchase extra soap that can be stored in the bathroom cabinet. Then your concierge will not have to worry about soap for a couple of months.
2. List Specific Brands, Sizes, Quantities, Etc.
If you know you prefer a particular brand of a given product, list the brand on your grocery list. Your concierge will know exactly what to buy without hesitation. Do the same if you prefer specific sizes or quantities – 2 lbs. of ground beef as opposed to 1 lb., for example.
3. Think about Payment Ahead of Time
Grocery shopping in the modern era offers a plethora of payment options including cash, debit cards, credit cards, and more. You will make the life of your concierge a lot easier if you settle on your payment method ahead of time. If you plan to use cash, for example, ensure that you have the cash on hand when your concierge arrives. Thinking about payment ahead of time is all about efficiency. It makes your concierge's life a bit easier.
4. Arrange Your Cupboards and Refrigerator/Freezer
Lastly, while your concierge is out picking up your groceries, take a few minutes to go through your cupboards and refrigerator/freezer. If you can spend a little time rearranging and clearing space, your concierge will be able to come in and put everything away quickly. Just this little act consideration goes a long way toward maintaining a positive relationship with your concierge.
Using a personal concierge to handle grocery shopping is a very good idea for people with mobility issues. When concierge and client work together to create a positive shopping experience, it is good for both.