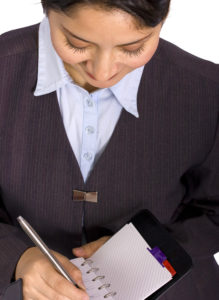 The staff at My Divine Concierge has had the privilege of helping all sorts of clients through the years. One of our specialties is downsizing and moving for seniors, so we have had opportunities to meet and assist lots of different and wonderful people in their efforts to downsize. And that's just one area of service we offer.
My Divine Concierge also offer services for:
Home and business organization
Hoarding resolution
Clutter resolution
Daily and weekly cleaning
Running routine errands.
There are few tasks we cannot perform on behalf of our clients. Having said that, you may be among those potential clients that do not understand why anyone would hire a personal concierge. That's actually a good question. And to answer it, we put together the top five reasons people hire My Divine Concierge:
1. Time Is Precious
The number one reason people contact us is the fact that time is precious. Almost all of the services we offer involve helping people do things they do not have time to accomplish themselves. We may help a small business owner reorganize storage space so that he or she doesn't have to take time away from customers. We may help a new mother with daily or weekly housecleaning so that she can focus her attentions on baby. We have the time to do what many of our clients don't have time for.
2. Interfering Work Schedules
Hand-in-hand with a general lack of time is the reality that work schedules often interfere with certain kinds of tasks. It doesn't make sense to take unpaid time off just to get your car down to the garage for its annual inspection. Or perhaps a client just can't get time off from work to receive those new appliances being delivered next week. When work schedules interfere, My Divine Concierge is here to take your place.
3. Some Tasks Are Overwhelming
We have clients request our services because they are overwhelmed by certain tasks before them. This is pretty common when dealing with household clutter and hoarding issues. It's not that people don't want to address these issues; it's a matter of not knowing where to start. Sometimes all it takes is a personal concierge to come in and get things moving. With our help, clients are better able to face their tasks head on.
4. Physical Limitations
There are times when physical limitations prevent people from doing certain things. Again, downsizing comes to mind. We routinely help older clients who just don't have the physical stamina to pack up their homes, move everything, and then unpack in their new homes. We can completely alleviate the need for all of that physical exertion by doing the work for them.
5. The Need for Companionship
My Divine Concierge offers service whereby we take seniors shopping, to their medical appointments, and so on. Due to their age and certain limitations, they are not comfortable going out of the house without companionship. We provide that companionship as well as an extra helping hand to get those errands done.
There are a lot more reasons people enlist the help of a personal concierge. To us, the reasons are not nearly as important as the fact that we can provide the help our clients need. Whether it's downsizing or decluttering, whether it is a home or business that needs to be reorganized, whether it's health issues or work schedules that get in the way, My Divine Concierge exists to fill in the gaps. Feel free to contact us if we can help you.