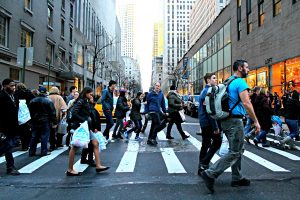 Running errands is a part of life. And even though we have reduced the number of errands we have to run outside the house through online means, we have not eliminated them completely. And we probably never will. So rather than allowing errands to drive us crazy, wouldn't it be better to figure out a better way to get them done? At My Divine Concierge, our advice is to count the cost when errands start driving you crazy.
By counting the cost, we mean stepping back and honestly evaluating what it takes for you to get your errands taken care of. When you see how much they are really costing you, there is likely to be a greater motivation for you to find better ways of doing things.
Below is an evaluation of what running errands truly costs. If you determine that it is costing you too much, My Divine Concierge can help. Errand-running services are among the many personal concierge services we offer to both individuals and small businesses. We can take all the stress and hassle of running errands by handling them for you.
Errands Cost Time
The biggest cost of running errands is measured in time. Yes, time is still money even in the internet age. Let's say you are spending five hours per week running errands. You make a weekly trip to the grocery store, a run to the dry cleaners, and multiple trips to the post office to ship those packages for your small business. Are there more productive things you could do with that time? For most of us, the answer is an unequivocal 'yes'.
Running errands robs us of time that could be put into things we attach more value to. Errand time is time that could be spent with family and friends. For small business owners, it is time that could be invested in reaching out to clients with a more personal level of service. Time is valuable no matter your station in life.
Errands Steal Peace of Mind
Another big cost of running errands is peace of mind. For example, driving across town to pick up clothes from the cleaners can be a harrowing and aggravating experience if traffic is heavy enough. You live in the Tri-State area; you know exactly what we are talking about. You can get out of the traffic by letting us handle your errands.
Errand-running can also steal your peace of mind by subjecting you to customer service personnel who don't necessarily value your time the same way you do. And don't forget weather conditions, having to wait in line, and all the other issues that make running errands a mental and emotional mountain-climbing experience.
Running Errands Requires Energy
If saving time and maintaining peace of mind are not enough to convince you to let us run your errands, consider the amount of physical energy you put into getting those errands done. Spending even two hours running around town can be exhausting. By the time you get done, you don't have the energy to put in anything else.
Running errands robs you of your mental energy as well. The end result is a lack of focus. This is especially troublesome for small business owners who may be trying to keep track of a million things at once. Just a few errands can ruin an entire day.
The long and short of it is this: running errands in the internet age is no easier than it was 20 or 30 years ago. You might even make the case that it is harder. Well, My Divine Concierge can give you back your time, peace of mind, and energy by handling all your errands for you. Just tell us what needs to be done and we will take care of it.