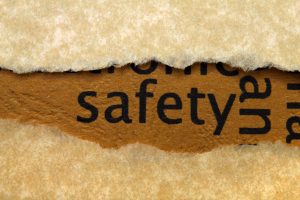 We work with a lot of seniors who benefit from the concierge services we provide. We help with house cleaning, running errands, and getting clients to medical appointments. And it's our pleasure to do so. Through the years, we have learned that the winter season can be especially stressful for seniors from a safety standpoint. So we decided to put together a list of winter safety tips.
If you are a senior, please know that there are a lot of people who care about you. We all want you to be as safe as possible year-round. So please heed the tips listed below. Getting through the winter season without experiencing any serious safety risks is the ultimate goal.
1. Respect the Snow and Ice
Snow and ice are serious hazards at any age. But as we grow older, failing vision and balance make even minimal snow and ice extremely treacherous. As such, falls among seniors are very common during the winter. Such falls lead to everything from bone fractures to head trauma.
Respect the snow and ice. Keep an ample supply of rock salt near the door you most frequently use to go outside, and make sure your stairwells, sidewalks, and driveway are regularly salted. Hire someone to shovel the snow if you cannot do it yourself.
When you do have to go out, be sure to wear a pair of shoes with non-skid soles. Be extra cautious when you drive as well. It only takes a little bit of black ice on the road or in a parking lot to send your car spinning out of control.
2. Respect the Temperature
Second only to snow and ice as a winter hazard are the temperatures themselves. The main problem this time of year is hypothermia. Believe it or not, you can get hypothermia inside your home if the temperature is too cool. So keep your house at least moderately warm and make sure to be adequately dressed when you go outside.
The best way to dress during the winter months is in layers. Layers add extra insulation; they can easily be added and removed as needed.
3. Respect Carbon Monoxide
Carbon monoxide is a colorless, odorless gas that can kill very quickly. You need to respect it. For starters, never attempt to keep your house warm by running a gas oven. Second, avoid gas heaters or lanterns in your home. And third, have your chimney cleaned and inspected if you have any plans to use your fireplace or wood-burning stove.
If you do not have carbon monoxide detectors in your home, get some. If you already have them, be sure to check the batteries. Consult the owner's manual for instructions on how to test the units as well.
4. Respect Your Own Health
Cold winter weather is extra taxing on senior bodies. Please respect your own health by taking it easy while you're outdoors. If you are shoveling snow for example, pace yourself. Immediately stop shoveling if you're feeling unwell. The point here is to know and understand your own limits. Do not put your health at risk by doing things that really should be left to someone else.
5. Respect the Weather
Last but not least is respecting the weather. Winter storms can cause power outages, traffic jams, school and church closings, etc. Therefore, it's always a good idea to have a basic emergency kit on hand. Make one for your home and your car. An emergency kit would include a flashlight and batteries, a battery-operated radio, any medications you normally take, basic first aid supplies, some canned foods and bottled water, blankets, and extra articles of warm clothing.
Winter is now fully upon us. Some of us are already looking forward to spring, right? In the meantime, make a commitment to staying safe this winter. We all want to enjoy spring with you when it finally arrives.