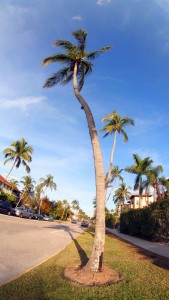 With the end of October on us, snowbirds all across the North and Midwest are preparing to head to warmer weather for the winter months. The experienced snowbird already knows how to pack up the summer home in preparation for 6 to 7 months away. However, someone heading south for the first time may not think about what needs to be done before departing. Trust us when we say there are plenty of things to think about.
My Divine Concierge can help you prepare for your annual migration. We specialize in helping seniors downsize or, in the case of snowbirds, re-size. We can help you organize your northern residence in a way that allows you to leave it behind for the winter season without a care in the world. We can also help you prepare any of those possessions you plan on taking with you to your southern residence.
Things to Do
The first thing the snowbird needs to do to prepare for the southern migration is write down all of the things that need to be done. And there's plenty to do even before packing and loading the car. For example, snowbirds need to think about the following:
Newspapers and Mail – Most people will stop delivery of the local newspaper while they are away. Online newspapers still give the snowbird access to local news without having to pay for delivery. As for the mail, it is important to set up forwarding for the winter months. The U.S. Postal Service has been accommodating snowbirds for decades.
Utilities – You are not likely to have your electric and water shut off while you are away, but consider putting your telephone, Internet and cable or satellite television on hold. If you get these services from a national provider, it might even be possible just to transfer service to a southern home for the winter months.
Property Care – It is always a good idea to enlist a friend or relative to stop by and check on your property while you are away. A couple of visits per month are all that's necessary to keep track of things. On the other hand, leaving the house unchecked for six months is too risky, especially in the event of severe winter weather.
There may be other things to think about in your situation. It might help to talk it over with your kids or some good friends when making your plans; they may think of things that you never considered on your own.
Packing and Moving
Packing up in preparation for your migration requires a little bit of forethought. What will you be taking with you? How will you get it to your winter home? What will you be leaving behind and where will you be storing those things? These are all questions that need to be answered before you start packing.
Many first-year snowbirds decide to take a lot of possessions with them to stock winter homes they have purchased. Often this calls for renting a moving van or enlisting others with large vehicles to accompany them on the trip. If this sounds as if what you will be doing this first-year, My Divine Concierge can help you pack up those items and load your truck. If you prefer, we can have your boxes shipped so you do not have to rent a truck.
As for those possessions being left behind, most can remain in place right where they are. However, if you are downsizing, what's being left behind might need to be moved to a storage area or the new summer home you'll be returning to. We can help you pack, organize, and store whatever you are leaving behind.
My Divine Concierge wishes you well as you spend the winter months in the South. If we can help you prepare for your migration, please do not hesitate to call us. We take all of the hassle out of being a snowbird.