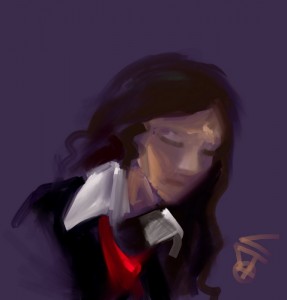 It is a phone call no one wants to receive. A phone call from across the country informing you that a loved one in another state has passed away. Once the initial shock has worn off, you are suddenly faced with the realization that you're going to be involved in settling your loved one's estate and disposing of personal property.
Estate issues are difficult enough when they are local. However, when you live out of state, it could be a seemingly impossible task to do those things that need to be done. That's where a personal concierge service comes into play. Many of these services are now offering personal property disposal for loved ones who have passed on.
For example, you might be able to find a concierge service in your local area willing to do everything from start to finish. They will pack up all personal property, dispose of it at your direction, thoroughly clean the house or apartment, and tie up any loose ends that need to be taken care of. In many cases, there is no need for you to stay in town to oversee the process.
Indeed, hiring a concierge to dispose of personal property is a great option. Nevertheless, there are things to consider:
Items for Sale – Are there some valuable items you want sold rather than donated or disposed of? Are there antiques or certain collectibles that really need to go to an auction house? You may have to do a quick inventory so that you can provide the concierge service with appropriate guidance.
Items for the Trash – In nearly every house clean out scenario there is some personal property that will be put to the trash. If there's any ambiguity where these types of items are concerned, make sure you get things ironed out ahead of time. The last thing your concierge wants to do is mistakenly throw out something that was of value to you.
Joint Ownership – There is personal property that sometimes falls under the category of joint ownership. For example, a car that was registered and titled in two names would automatically go to one on the passing of the other. Your personal concierge needs to be made aware of any property that is jointly owned.
Charitable Donations – If you are planning to donate any personal property to a charitable organization, a concierge needs to be informed of that decision up front. Sometimes people prefer to donate property but don't much care where it goes, leaving the concierge to choose a charity on behalf of the customer.
Time Constraints – You may find yourself in a position where you need to vacate an apartment or accommodations at an assisted living facility within a very short period. You need to be certain a concierge service can meet those time deadlines so you do not end up paying penalties.
Hiring a concierge to help clean out a home after a loved one has passed makes the experience a lot easier for grieving family members. Moreover, if you live out of state, a personal concierge could be an angel sent from heaven. When choosing a concierge, do your homework as you would with any other contractor. That includes asking for references, requesting written quotes, inquiring about liability insurance, and so on. Do not allow your grief to lead you to a bad decision.
Contact My Divine Concierge for all your Concierge Services. We provide expert organizing services for the home and business, personal shopping, assisted living relocation services, and much more