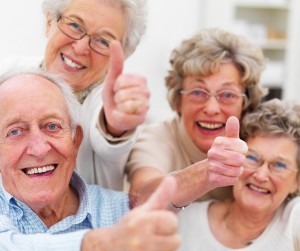 When you choose to stay at a luxury hotel, you are likely to have access to the services of a concierge who will do everything from making dinner reservations to ensuring your dry cleaning is taken care of. If you have a brand-name credit card, you can also probably take advantage of limited concierge services. However, there is a new type of concierge service now growing all across America; a service you can take advantage of even if you are not wealthy.
Enterprising business owners from coast-to-coast have discovered the busy lifestyle led by many Americans makes them prime candidates for a personal concierge service. Agencies of all sizes and scopes are available in just about every major city in the country and many mid-sized and smaller ones as well. If you need help, it's ready and waiting via your personal concierge.
A Growing Industry
According to the US Bureau of Labor Statistics, there were 25,880 people employed as concierges as of May 2012. These numbers cover every aspect of the industry, including those employed by hotels, travel services, retirement homes, etc. Those working for independent concierge agencies made up only about 7% of the total.
There is no clear picture of how many independent agencies exist to offer personal concierge services, but the amount of revenue the industry takes in is a staggering. The Huffington Post cites research from IBIS to suggest that total annual revenues for personal concierge services could be as much as $264 million by 2017. Imagine claiming your piece of that financial part by opening your own agency.
Common Services Offered
Assuming you are interested in hiring a personal concierge, what types of services can you expect? It depends on the size of the agency and whether they have any specialties or not. For example, some agencies limit themselves to doing things like walking pets and completing household chores.
Here are some of the more common services for the average consumer:
Animal Care – One of the most common services is caring for pets. The concierge service will come in, make sure your pets are fed and watered, and take them for their walks. Some will even spend time playing with animals or working on training.
Errands and Chores – Running household errands and doing chores is another big one. This could mean anything from picking up the dry cleaning to making sure prescriptions are filled to weekly grocery shopping and meal planning.
Transportation – Concierge services aimed at older Americans often provide transportation to and from doctor visits, medical tests, salon visits, etc. In most cases, the concierge will even accompany the customer inside, sitting with him or her while in the appointment.
Organizing – Personal organizers are becoming very popular as part of concierge services. Organizers will work to get every part of your life in order – from organizing your closet to handling all of your paperwork. They can even handle planning and implementing your daily schedule if you are having trouble keeping up.
Moving – A new service just beginning to become popular is a moving service for older individuals having to move to an assisted living facility. The service will pack, move, unpack, and arrange. They will also dispose of unwanted possessions while helping the customer acquire whatever new things are necessary to make the move complete.
The beauty of the personal concierge service is that most agencies are willing to do just about any task you give them. As long as they can make it happen without breaking the law or hurting their own business, it is usually not a problem. Moreover, when you hire one of these agencies, it is like having a personal assistant at your disposal.
Contact My Divine Concierge for all your Concierge Services. We provide expert organizing services for the home and business, personal shopping, assisted living relocation services, and much more.