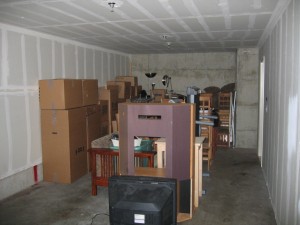 Dealing with the heartache and sense of loss when a loved one passes on is always difficult. For some, the sense of grief is only made worse in the weeks and months following, when the unenviable task of disposing of personal property must be handled. Perhaps that's why some forward thinking funeral home operators advise people to make arrangements for disposal of personal property as far in advance as possible.
Here in the United States, the laws surrounding estates, wills and inheritances allow for plenty of options for disposing of personal property. The most common options are:
Estate sales
Estate auctions
Charitable donations
Waste disposal
As we take a closer look at all four options, it is important for you to know that you do not have to go through the process of disposing of personal property on your own. Property disposal is something now being offered by more personal concierge services throughout the country. Hiring a concierge service to do the work for you makes the grieving process much more bearable.
Estate Sales
An estate sale scenario is pretty straightforward. All of the items in the home are marked with a specific sale price before you open the home to prospective buyers. You can conduct an estate sale in a number of different ways, including hiring a company specializing in this type of thing.
An estate sale company will come in, inventory the contents of the home, advertise the sale, deal with buyers as they come through, and dispose of anything that remains after the sale. Many will even help you with the financial paperwork necessary for filing your loved one's final tax returns.
Estate Auctions
The estate auction is similar to the estate sale inasmuch as a company specializing in these transactions handles all the work for you. The major difference is the auction environment. Estate auctions tend to be a better option when there are a lot of valuable antiques and other possessions that would garner a higher price at auction than through a standard estate sale. The one downside to the estate auction is that auction houses typically take a greater percentage of the total sales as their commission payment.
Charitable Donations
The quickest and easiest way to dispose of personal property after a loved one has passed on is donating it to a charitable organization. There are many such organizations, ranging from the Salvation Army to the Goodwill to a large assortment of veterans organizations. The only caution here is to be careful that you do not send mostly junk that cannot be resold. Doing so wastes their time and resources.
The advantage of the charitable donation is that you can get a receipt for the entire lot and use it as a tax deduction. It may not reduce the total taxes owed on the estate, but you certainly will not add to the tax bill by generating sales either.
Waste Disposal
Finally, there are times when a loved one's home has very little of value left behind. In such cases, surviving family members might just rent a dumpster and clean the house. There is nothing wrong with this strategy if the value of the personal property is not high enough to warrant selling it. As an added bonus, dumpster rental tends to be very inexpensive in most places around the country.
Regardless of which option is chosen, a personal concierge service can make dealing with personal property a lot easier. Moreover, if you were to choose either the donation or waste disposal option, a concierge service can do everything for you. You will not even need to be present while the house is being cleaned up.
If you or a loved one is quickly approaching your older years, now is the time to start thinking about how your personal property will be disposed of after you are gone. If you put plans in place right now, you will be making things a lot easier for those you will eventually leave behind.
Contact My Divine Concierge for all your Concierge Services. We provide expert organizing services for the home and business, personal shopping, assisted living relocation services, and much more.