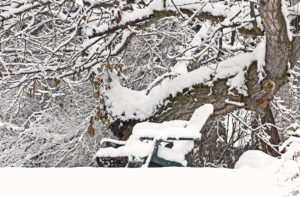 Well, winter has officially arrived in the Northeast. We have had our first snow storm complete with cold temperatures and lousy driving conditions. It is this time of year when My Divine Concierge starts fielding calls from clients who need help getting to medical appointments or completing their weekly shopping. We are more than happy to help. In fact, we invite you to let us be your companion and errand runner for the next 3 to 4 months.
Winter weather is something we have grown accustomed to here in the greater New York area. We even revel in the inclement weather to some extent. We proudly pat ourselves on the back for enduring several inches of snow while those south of the Mason-Dixon line are ready to stay indoors for less than half an inch. But there is a reality of winter weather many of our clients are all too familiar with: snow and ice can make getting out and about dangerous for seniors and those with certain chronic medical conditions.
We Can Do the Driving
A big concern of clients who utilize us to run errands is driving. They are concerned about navigating the roads even under good conditions, so winter weather just makes things worse. The good news is that My Divine Concierge can do the driving. We can pick you up and take you to the market for your weekly shopping. We can get you to that doctor's appointment on time. If you want, we can even take your car to the repair shop while you enjoy the safety and comfort of your home. Let us do the driving.
More than once we have heard comments from clients telling us about how not having to drive in winter weather is the one thing that makes staying in the Northeast bearable. We are happy to provide this service. We want our clients to be as safe as comfortable as possible without having to do something that really makes them nervous.
We Help Around the Home, Too
It would still be helpful if the only services we offered seniors were related to running errands and getting to and from the doctor's office. But My Divine Concierge does so much more. We can be your help around the home as well.
Do you need help with house cleaning or organization? That's not a problem. Would you like us to come over to help clean up Christmas decorations after the new year? Just give us a call. My Divine Concierge can help you do whatever needs to be done around the house. There's no job too small for our team; there's no job too big for us to handle.
If you are just looking for someone to come and sit with you for a while, we can do that as well. We can be your companion for just a few hours per month or pay you a visit every week. It's entirely up to you. Whatever we can do to make the winter months more comfortable and enjoyable we will, at least within the scope of our services. My Divine Concierge has been assisting seniors and those with chronic illnesses in the greater New York area for years. We would be happy to assist you too.