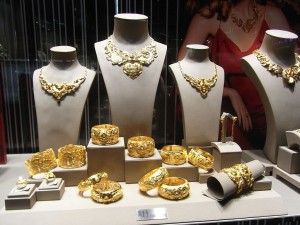 Not sure what to get that person who has everything? Well, how about a personal concierge? No, we're not talking about hiring a concierge service for hundreds of dollars per month, though you could do that; we are talking about hiring an agency to do one or two tasks for a loved one on a limited basis.
Giving the gift of concierge services is becoming increasingly popular thanks to Americans having more hectic lifestyles than ever before. Mother's Day and Christmas are typically the two biggest seasons of the year for concierge hiring, but such services make a great gift idea no matter the season or the occasion.
Here are just a few good examples:
1. Personal Shopper
A great gift idea is to hire a concierge to accompany your loved one on a personal shopping experience. For example, say you want to treat your homebound mother to a day of shopping and a new wardrobe. You could hire a concierge service offering a personal shopper with experience in clothing.
The concierge would pick your mother up at her home, take her shopping for the day, help her make her choices, then drop her off back home at the end of the day. Your mother will love the opportunity to get out and about while also sharing her day with someone else. She might even make a new friend.
2. Home Organizing
One of the most used concierge services these days is home organization. This is a service people use to help organize rooms like the kitchen and family room, as well as various closets and other storage areas. It's a great way to get rid of clutter, bringing some much-needed order at the same time.
Agencies that offer home organization usually employ someone who is considered an expert in this area. This individual can help you sort through possessions, discard those things you do not want, and create an organized storage system for those things you plan on keeping. This is a great gift for that person in your life who cannot seem to manage the clutter.
3. A Romantic Evening
For an anniversary or Valentine's Day, consider hiring a personal concierge to plan and arrange that perfect romantic evening. The concierge can work with your significant other to make the evening exactly what he or she wants it to be. For example, the concierge can:
help choose a restaurant, make reservations secure tickets for theater, film, sporting events, etc. arrange for limousine or other transportation arrange for flower and gift delivery.
What makes this type of gift so special? It is the fact that your significant other may really want to plan the perfect evening but does not have the time or confidence to do it alone. You provide the concierge as your way of making a special occasion as wonderful as it can be.
4. Moving Assistance
Perhaps your parents are moving to a new location or your high school graduate is heading off to college. There are many concierge services that offer help packing, moving, unpacking, and arranging. Many even help customers dispose of unwanted belongings or acquire new furniture and other items necessary to complete the move.
There are plenty of ways you can utilize a concierge service in order to give a gift to a loved one. If you are looking for more ideas, just contact the local agency and make an appointment to speak with a company representative. With a little imagination, you can do plenty on behalf of someone you love. Concierge services are a perfect gift for just about any occasion.
Contact My Divine Concierge for all your Concierge Services. We provide expert organizing services for the home and business, personal shopping, assisted living relocation services, and much more.