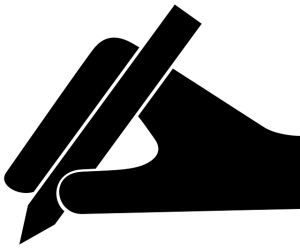 Rhonda and Bill are a typical middle-class couple who have decided they need the help of a personal concierge service to get their lives and family organized. Yet they do not exactly know how to go about choosing a good service. There are so many options and different types of services to choose from, it almost seems like too much work to actually hire one.
Hiring a concierge is no different than hiring a contractor or other service provider for your home. There are some basic principles that apply across the board. Therefore, to make things easier, we have compiled the following tips for finding and choosing a concierge service you will be happy with:
#1 – Know Your Need
First and foremost is knowing what you need. Why is this necessary? Because, concierge agencies specialize in specific services that you may, or may not, need. For example, you might find an agency that offers dozens of services but specializes in completing household chores. If you are weak in the household chores department, this service might be at the top of your list.
By the same token, you might find a number of agencies that are generally strong in all of your areas of need. Then it becomes a matter of trying to figure out which one is the best fit. In order to know what to look for, you first need to know what it is you need done.
#2 – Read Reviews
Online reviews are a great resource to find out what real customers are saying about concierge services. There are a number of well-known websites, like Angie's List, where helpful reviews can be found. Just remember this: nearly every company will have more negative reviews than positive ones due to the fact that unhappy customers are more motivated to write a review. Take all the reviews you read with a grain of salt.
#3 – Conduct Personal Interviews
It is never a good idea to hire an agency unless you first have the opportunity to interview either the company owner or the supervisor who will be handling your account. Not only do you need to be convinced the agency can deliver, you also need to be comfortable knowing you will be able to work with them. There is no better way to accomplish this than to conduct a personal interview.
#4 –Ask for References
Before you allow anyone into your home – be it a concierge service or a contractor – you should check them out by way of references. Any agency unwilling to give you references is one you do not want to waste your time on. Those references you are furnished with should be followed up with as quickly as possible. And when you do contact references, do not be afraid to ask tough questions.
#5 – Understand the Billing
Before agreeing to hire an agency, it is imperative you understand the billing procedures. Some agencies charge by the day, billing immediately or at the end of a 30-day billing cycle. However, most simply charge a monthly or annual fee in exchange for so many hours of service per week. It is important that you understand how you will be billed so that you can budget accordingly. You should also get the pricing and billing procedures in writing before agreeing to hire an agency.
Obviously, you may do your absolute best but still end up with a concierge service you are unhappy with. The good thing is that there are plenty of others to choose from in most of the country's major metropolitan areas. If not, you could start your own service. It is a growing industry that is expected to become even more lucrative in the years ahead.
Contact My Divine Concierge for all your Concierge Services. We provide expert organizing services for the home and business, personal shopping, assisted living relocation services, and much more.